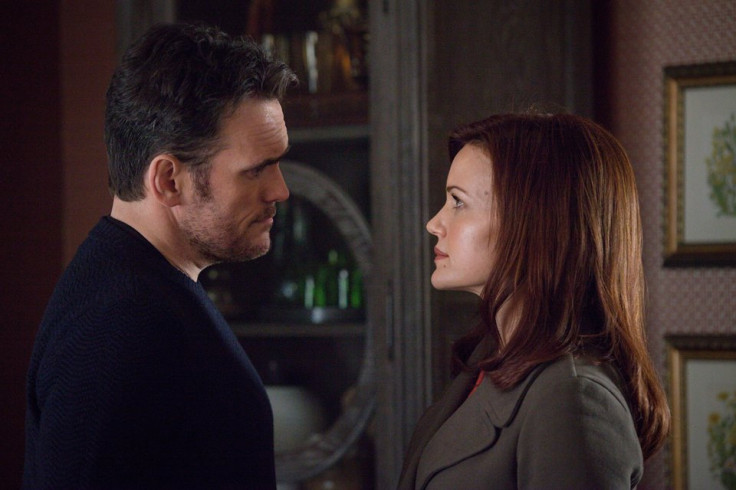 Wayward Pines returns with a new episode on 9 July at 9pm on Fox.
Click here to watch the episode online on Fox's website.
Episode 8 is titled The Friendliest Place On Earth, and the official synopsis reads as follows:
The last episode of the Fox show ended with Ben getting hurt in an explosion caused by the insurgents.
A new promo shows Ethan and Theresa visiting Ben in hospital as he recovers from the concussion he sustained in the blast. However, Ben doesn't really want to see his parents at the time.
"You had the guy, dad. You had him. You let him go," says Ben alluding to the apprehension of the suspect. "I heard that you arrested the guy who made the bomb, and then you let him go."
"There's a reason for that," explains Ethan. "Sometimes we let a suspect walk to see where it'll lead us."
"It kind of makes me wonder if you would have made the same decision if he wasn't married to Kate Hewson," Ben replies. "You're supposed to enforce the laws of Wayward Pines, you're not supposed to be lenient with people because you know them."
A new promo hints at a reckoning for Kate (Carla Gugino) following her attempts to blow up the fence, cutting off their town from the outside world.
"How can you be so cheerful with neighbours you're putting into lethal danger?" the angry doctor Pilcher demands to know from Kate. "Only a fanatic could be so callous."
But Kate turns the question around to him. "Are you sure you're talking about me? Because it sounds like you're talking about yourself... David Pilcher."
"Just please tell me what this place is," Kate begs.
"I felt that if I could make Kate Hewson conform, I can make anyone conform. There would be no more need for reckonings," an exasperated David says.
"Whatever you are trying to do here, it will not work if you keep your people in the dark... never," Kate says. The promo ends with the two arguing, which could possibly hint at a reckoning ahead for Kate.
As episode 9 is titled Reckoning, it could mean that one of the insurgents will be reckoned publicly for breaking the rules. Could it be Kate?
Another new promo clip shows David (Toby Jones) and Pam (Melissa Leo) discussing a possible security breach.
"So, no-one in surveillance is breaking any rules or protocols?" David asks Pam. "If there is any problem it must be a software glitch," replies his sister.
"Never had to punish anyone on the inside before, it is a terrible line to cross," David declares, to which Pam gets defensive and says, "No-one is helping the insurgent."
The promo ends with David saying, "I guess we have each other, thank goodness for that."