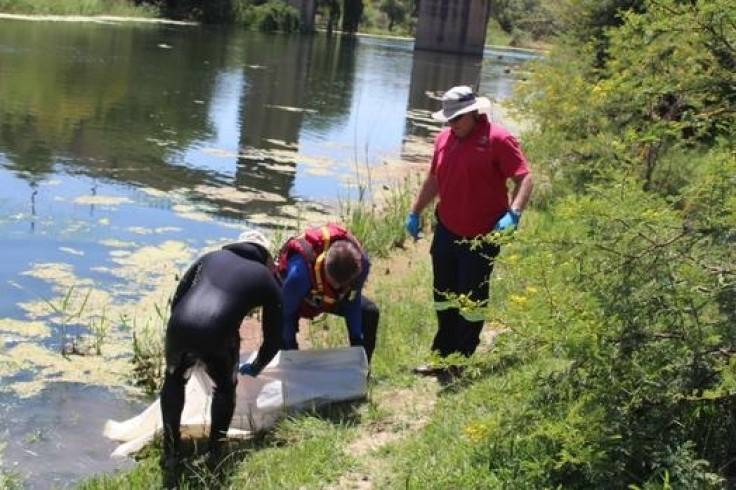 A water-based traditional "healing" ceremony ended in tragedy on Friday (15 December) after a teenager and his 27-year-old healer both drowned while taking part.
The ritual saw a group of men walk into Sand River, in South Africa's Free State province, at around 6pm.
Police said three of the seven men taking part immediately got into difficulty when entering the water.
Lieutenant Colonel Thabo Coobi, Acting Station Commander of the Virginia police station, said the trio began drowning and only one was rescued.
Divers later recovered the bodies of the two other men, one of whom was a traditional healer known locally as a sangoma.
"The first body of an 18-year-old man was found not far from where they drowned," Lt Col Coobi said, as reported by South Africa's Independent Online.
"The second body, that of a traditional healer aged 27, was found several metres from the drowning spot, already floating on top of the water and both were certified dead on the scene and taken to Welkom state mortuary."
Police warned communities of the dangers of entering rivers if they can't swim.
"The most important rule of water is that everyone should respect water and the surrounding environments," Lt Col Coobi said.
"People should refrain from using the river if they cannot swim' especially if there is no one who can act as a lifesaver in cases of drowning."
An inquest docket has been opened into the deaths.
There are an estimated 250,000 traditional healers operating in South Africa, which include herbalists, midwives and sangomas, who claim to be able to speak to the dead.