Watford manager Gainfranco Zola has begun the process of rebuilding his squad after completing deals for seven new players to join the club, including former Arsenal goalkeeper Manuel Almunia.
The Chelsea legend was appointed manager after the Pozzo family made the decision to buy the club and part company with Sean Dyche.
Zola has wasted little time in completely overhauling the Watford squad as he has brought more than half a dozen new faces to the club just weeks after being handed the reins at Vicarage Road.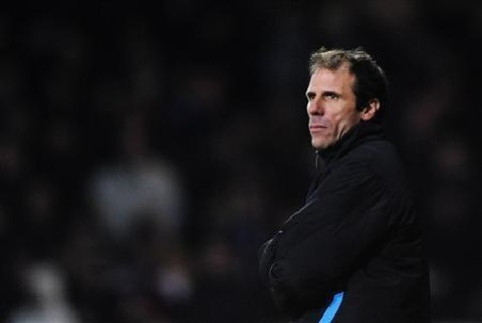 It was crucial to sign a new goalkeeper after Scott Loach departed the club to join Ipswich and Zola has managed to bring in an experienced Premier League stopper in Almunia, whose contract with Arsenal ran out earlier this summer.
Also arriving at the club from the Premier League is defender Fitz Hall who also became a free agent after leaving QPR earlier this summer and, like Almnuia, has put pen-to-paper on a one-year deal with Watford.
Joining the duo are midfielder Almen Abdi and forwards Matej Vydra and Steve Leo Beleck who have both joined from Serie A side Udinese.
The final two to join the club are Granada's Daniel Pudil, a defender, and striker Ikechi Anya who have made the move from the Spanish side on a season-long loan deal.
Zola has been able to complete so many deals as the Pozzo family own Udinese and Granada, which has seemingly make it easier for the new boss to bring in a number of new players.
The former West Ham manager will also be working closely alongside Technical Director Gianluca Nani who fulfilled the same role at the Hammers.
"We expect these players to make a very positive impact on Gianfranco Zola's squad," Nani told the clubs official website.
"We are constantly looking to add quality here for Watford, and this is a task which will be ongoing throughout the season."