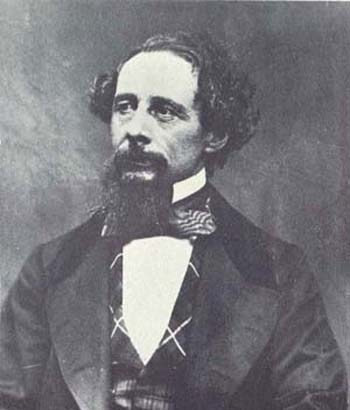 To celebrate the bicentenary of Charles Dickens, Watts Gallery has unveiled an exclusive exhibition called Dickens and the Artists which will explore Dickens' view of art and artists and the significant influence that his writings had upon the art of his age.
According to the Dickens 2012 official website, the exhibition which runs till 28 October, 2012 will explore the significant connection between Charles Dickens and visual art.
A remarkably visual writer, Dickens reportedly grew out of a tradition where illustration formed a significant part of both serial and book. He admired artists, probably more than his fellow writers, and had long and close friendships with several, including Clarkson Stanfield, Daniel Maclise, Frank Stone and William Powell Frith.
Watts Gallery states that Dickens was interested in both contemporary artists and the art of the old masters which he viewed and commented on in his tours of Europe. The influence of Dickens was widespread and many artists chose to depict scenes from his novels as well as being influenced by the subjects and characterization in his novels.
His characters and novels inspired artists to create paintings of them, and Little Nell in particular proved a favourite to a great number of artists. Dickens also gave a new freedom to artists who painted genre scenes to move from depicting costumed paintings set in the past to up-to-date scenes of the world around them.
The exhibition explores both what Dickens thought about art and artists and what artists thought about Dickens. The first section, Dickens as Art Critic explores his tastes and artistic friendships; his strong like and dislikes. The second, The Influence of Dickens on the Artists, looks the profound impact that Dickens made upon a generation of artists, not only who those drew upon his novels as a source for painting but those who created a painterly equivalent to his novels, rich visual narratives of the Dickensian world.
Including major works by leading nineteenth century artists including Frith, Fildes, and Hicks as well works from Dickens' own art collection, the exhibition displays the Dickensian vision in Victorian painting.