Manchester United striker Wayne Rooney is not for sale at any price, according to chief executive David Gill.
After Rooney was omitted from the starting eleven that beat Fulham on Saturday led to suggestions that the England international was on the brink of a departure from the 12-time Premier League champions with Sir Alex Ferguson at the end of his tether.
But after Rooney wrote on Twitter quashing the rumours, Gill has stepped in to pour water over the rumours, claiming that the 26 year old is not for sale at any price.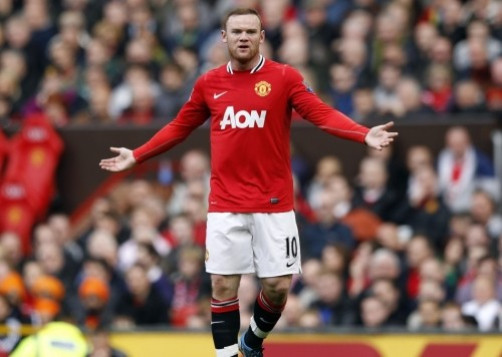 "Wayne is definitely not for sale and I can categorically say there has been no discussion within the club or with his agent," Manchester United Chief Executive David Gill told The Sun.
"He is in a long-term contract with us and is very integral to our team.
"Wayne's a great player who has got a bad injury - but he will come back.
"He [Rooney] didn't start on Saturday for various reasons. Alex Ferguson picks the best team to win the game and that's it," Gill added.
"He's a manager who's been so successful and there will be rotation.
"Robin van Persie has shown the desire to play for Manchester United. With him, Shinji Kagawa, Nick Powell, Alexander Buttner and Angelo Henriquez, we've refreshed pretty well."
Rooney came to blows with Ferguson in October 2010 when he publically wanted stated his desire to leave United in the face of the club's lack of ambition.
He soon made a u-turn on the decision and signed a new five-year contract a week later, and has since apologised, but it was understood Ferguson was still seething.
Meanwhile, Ferguson has confirmed that Rooney, following an injury which forced him off against Fulham, will miss the next four weeks of the season.
"Wayne's out for four weeks," Ferguson said.
"It's nothing serious on the actual gash - it's a bad one but it was treated carefully very quickly. We don't expect any complications from it. I think he'll be back in four weeks.
"The fact it's a gash and not a muscle or joint injury means he can do a lot of work in the gymnasium. We're not too bad with that."