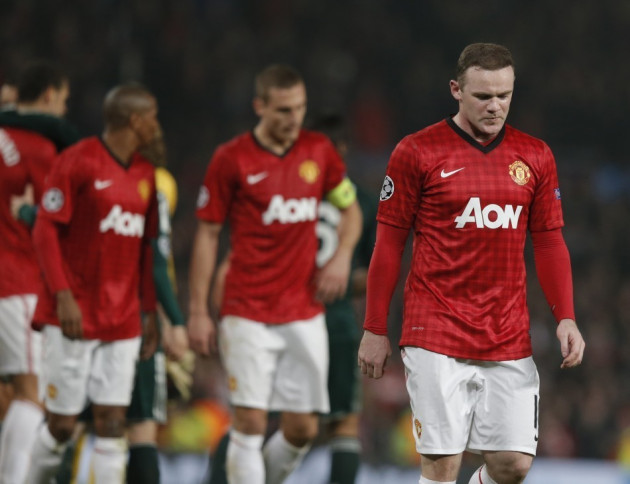 Wayne Rooney believes that Manchester United must improve if they have to stake claim for the title this season after their 4-1 humiliation against Manchester City at the Etihad on Sunday.
The Citizens started the game better and went into the break 2-0 up with goals from Sergio Aguero and Yaya Toure. The 2011/12 Champions started the second half as they ended the first with Aguero and Samir Nasri providing the death knell in what was an insipid performance from the Champions. Rooney brought some semblance of respect to the score-sheet with a brilliant curling free-kick in the 86th minute which caught Joe Hart unawares but it was too little too late for the Red Devils.
The defeat means that United have now gained only seven points from their first five games in the league and are currently five points behind league leaders Arsenal. David Moyes\' start to the season has been in shambles, with the Red Devils picking up only one point from their games against Liverpool, Chelsea and Manchester City. The absence of Robin van Persie in the squad further accentuated their problems and Rooney believes that such shambolic defending cant be tolerated if they are to reclaim their title.
\"It\'s not nice to lose to City by four goals to one. To lose by any score is bad, so we\'re all really disappointed. The way we conceded the goals, one just before half-time and two straight after, is not good enough. We know we have to improve on that, to stop giving these sloppy goals away and capitalise on some of our good play, which I thought there was bits of... it just came too late in the game,\" Rooney told United\'s Official Website.
\"It\'s nice to score but it means nothing. The points were the most important thing today and we\'ve come away with none. But thankfully we\'ve got the game against Liverpool coming up Wednesday and it\'s something we are looking forward to now in the hope that we can get the victory to put this defeat to the back of our minds,\" he added.