Kenny Dalglish believes England's chances at the European Championship will hinge on their fortunes prior to the return of striker Wayne Rooney.
Rooney will miss England's opening two group games against France and Sweden after his sending off against Montenegro in the final Euro 2012 qualifying game.
The 26-year-old returns for England's final Group D encounter against Ukraine, and should Roy Hodgson's side still be in the mix, Liverpool legend Dalglish believes Rooney could be the pivotal addition.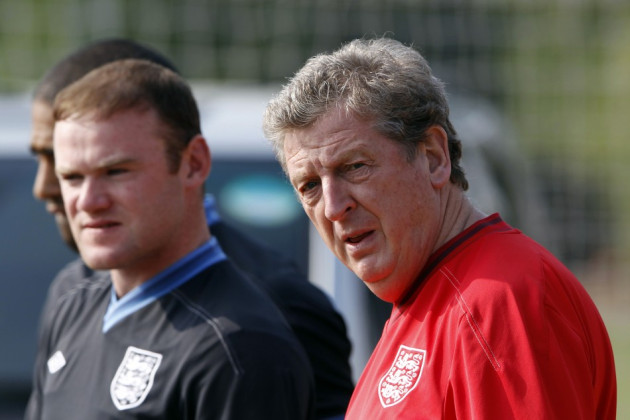 "England's hopes at Euro 2012 hinge on whether they can stay in the hunt until the last group game against Ukraine," he said.
"If they do that, they have suddenly got one of the best strikers in the world back in the mix and anything can happen.
"I still remember the way Wayne Rooney tore William Gallas apart in England's game against France at Euro 2004.
"People are saying he hasn't performed at a tournament since then, but forget that. It's irrelevant.
"If you think Rooney was good in 2004, he's better than that now."
Arsenal manager Arsene Wenger has claimed that should England lose their opening group game against France that their Euro 2012 campaign would be effectively over, with tough games against Sweden and co-hosts Ukraine to come.
Dalglish, who replaced Roy Hodgson as manager at Liverpool, believes England's defensive tactics could prevent them from taking advantage of a fragile French back-four.
"The first game against France will be tight, and England have to beware of being so afraid of losing that they miss their opportunity to win," he added.
"But if they get something out of that game, they may well go into that Ukraine game in a winner takes all situation and with Rooney raring to go.
"There are other things that could work in England's favour, too.
"Roy Hodgson is a good manager and I don't think he'll have a problem dealing with the pressure.
"Roy has his own philosophies and his own ways of working and they have stood him in good stead all his life. He just has to stick to them and he will be fine."
Hodgson spent just six months at the helm at Liverpool before being replaced by Dalglish, who was sacked himself in May.
After a spell with West Bromwich Albion, Hodgson was appointed England manager with little preparation time prior to Euro 2012, something that means the expectations going into this summer are more realistic according to Dalglish.
"Yes, he's been thrown in at the deep end with not a lot of time to prepare, but there is actually less pressure on him than there has been on a lot of other managers going into a major competition.
"There is a level of acceptance that England are not going to be coming back with the trophy that hasn't been seen for a while.
"At the moment, most people have a more rational view about England's prospects, which is the best way to be.
"That doesn't mean being pessimistic.
"It just means that if England lose to Spain in the quarter-finals, no one is going to complain."