'We are at the tip of the end of President Mugabe' Zimbabwe's Tajamuka campaign says
EXCLUSIVE: Spokesperson Promise Mkwnanzi tells IBTimes UK about Tajamuka's vision for Zimbabwe
After almost four decades of quelled frustrations under President Robert Mugabe's iron-fisted rule, Zimbabweans seem to have found the determination to confront their government.
Since May 2016, a flurry of citizen or civil activism movements have been rising and spreading, and are calling for much yearned social, political and economic change – areas where they believe standard opposition politics have not delivered as hoped.
The country has been rocked by two peaceful campaigns known as #ThisFlag and Tajamuka – both of which have vowed to protest until Mugabe steps down. IBTimes UK spoke to the face of Tajamuka, Promise Mkwnanzi who accepted to answer 10 questions.
EB: What does Tajamuka mean?
PM: As an expression, Tajakuma literally means 'outraged', 'angry' with an implicit component of 'action' - something like: "Let's act". We are very happy about this colloquial term that is very popular with the young people who we think are the most important in terms of what we want to do. Generally, it captures very well the national sentiment in the country.
EB: Why do you insist on saying Tajamuka is not a protest movement?
PM: The difference between a movement and a campaign is that a movement could be infinite and have some form of structure, whereas a campaign is time framed with a very loose structure.
Once a campaign has achieved what it is set to do, it has to fold, whereas a movement may live longer. We chose to carry out a campaign very deliberately so that people can see we are not seeking any political power.
EB: You say you are not seeking political power. Are you non-partisan?
PM: Tajamuka is comprised of 14 political parties that fully subscribe to the idea of the campaign, and more than 30 civil society organisations and youth pressure groups.
Political parties include, PDZ, Zunde, the NCA, EDP, PDP, MDC led by Professor Welshman Ncube, the MDC faction led by Morgan Tsvangirai.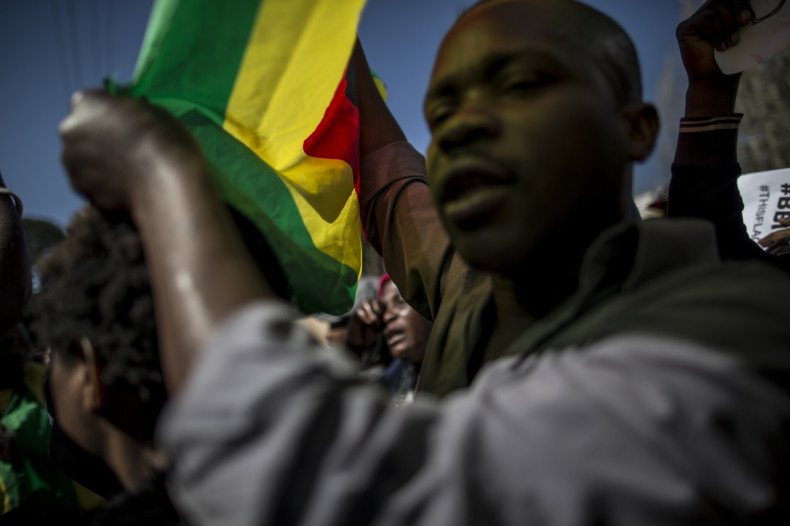 EB: How closely do you coordinate your actions with Pastor Evan Mawarire's #ThisFlag campaign?
PM: The objectives are obviously the same. I met the Pastor several times (..) when we were exploring avenues. For me, and I told him that, I see potential for complementing each other in a very good way. We see ourselves more as the 'hard way' of the peace – and he and his team as the 'soft way'.
But we are really creating that same space where citizens can feel safe to participate especially those who have been passive in the past and the upper classes of our society that feel very comfortable in the space that he has created.
I must commend him and say these are groundbreaking things that he has done and we really appreciate that. But at the same time, we believe that Tajamuka brings in the value of real leadership on the ground. The actions we are carrying out can complement in a very effective way what the pastor is doing, including at the stay-aways, during which we did a lot. I am sure that is the way to the success.
EB: What other actions are you carrying out, and do you see Tajamuka amplifying those?
We take spontaneous and sporadic actions from each corner of the country. Deliberately, they are very unpredictable in that way we try to stretch the capacity of the regime.
We are going to be carrying out those spontaneous actions (...) where we just go to ATM queues and address people about this minister who is corrupt or show our disquiet as we go to a police station (such as those) where they have arrested people.
Yesterday, we are at the Beitbridge border which is now a hotpoint in Zimbabwe. We addressed hundreds of cross-border traders there, explaining to them what is happening, and why the government is doing what it is doing, and needs to change to stop that.
On 1 August, Tajamuka is also expected to submit an application to the Constitutional Court to investigate President Mugabe's competency to lead the nation.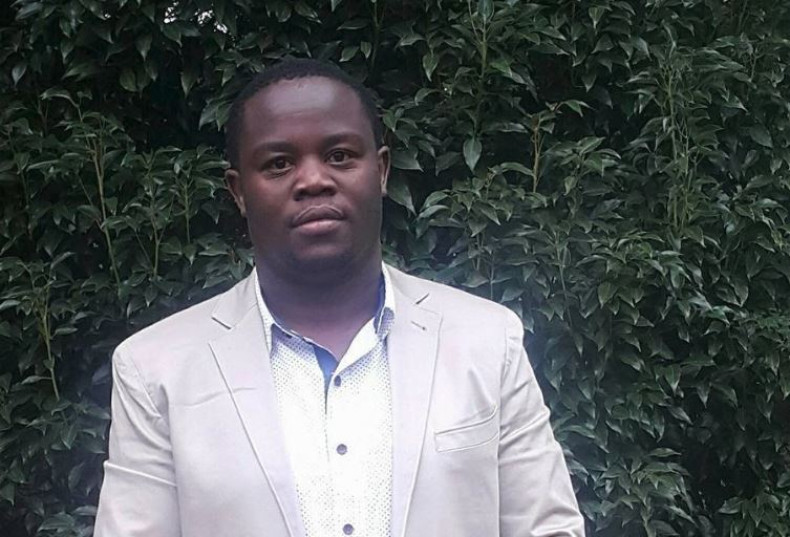 EB: You say Tajamuka is a non-violent campaign looking to hold Mugabe's government accountable for socio-economic and political challenges plaguing Zimbabwe but is also believes the veteran leader must relinquish power. Why?
PM: The objectives we have put down include: To ensure we restore governance and sanity in our country, and the restoration of that sanity entails, naturally, the urgent exit of Robert Mugabe from the political scene.
Many people say, 'No, Mugabe is a person whereas there is a system in place', and we are very aware of that but the thing is Mugabe embodies that system and as along as he is there, he is the centre piece of that system.
Once Mugabe moves away, the system may not fail totally but you won't even have a leader so strong like him and that will open a window to a transitional process to take place. We believe that there is no transition of any sort, any reforms of any nature that will take place as long as Mugabe is there. Why? Because we think that he has crossed the red line, he is at a point of no return.
EB: What exactly do you mean by 'crossed the red line'?
The ruling party Zanu-PF is fractured, broke (and) it is very difficult to separate the party from the state. When we talk about Zanu-PF, we are talking essentially about the government but we know at this moment in time, they have limited capacity. There are those cracks that have already taken place and (...) we are trying to hit at exactly that crack that is now there.
We know the regime is fractured but many people don't know it yet, so they are afraid. As I speak we are organising our people to be in solidarity with the war veterans who have been illegally detained and we think that it is important to support reformists and moderates that have been kicked off Zanu PF.
We need to incentivise that kind of thing, by showing those who come out solidarity and embracing them and showing them that you can actually come out of Zanu-PF and join the people for posterity.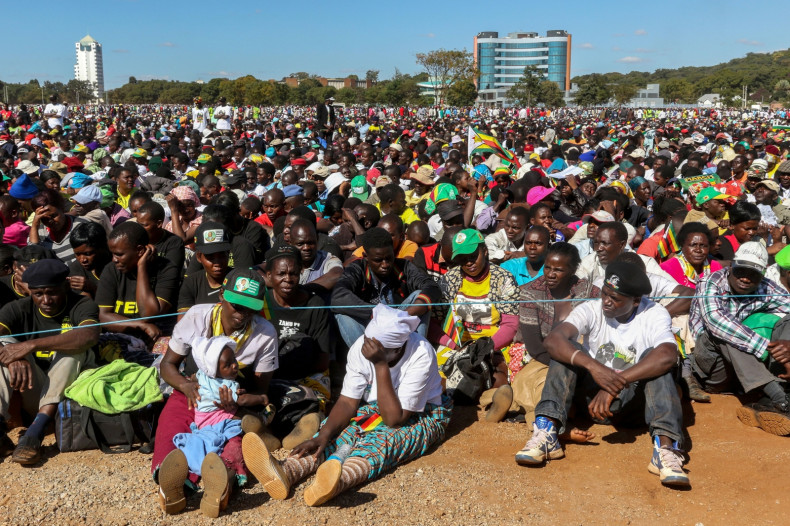 EB: Reports of violence and political repression have increased significantly in Zimbabwe, with the arrests, detentions of even at times forced disappearances of perceived opponents. Albeit sporadic, you carry out these actions openly. Are you fearful of reprisals?
Zanu-PF has often times tried to criminalise anyone who is opposed to him/it and we refuse to be criminalised that's why we operate openly and transparently.
I don't think people are still that much afraid, they just need inspiration and leadership to show them that this regime is finished.
Yes, Robert Mugabe's ground team are threatening (...) but we know that those are now only threats as he no longer has the capacity. The implosion within the system goes down to the security forces, the police, the army – they are all divisions there. Not least, they are not even getting paid so they are demotivated and they also threatened. The only letdown is that we, people, have not come out - which is what we are working on now.
In my view, we are at the tip of the end of Mugabe - whether he likes it or he doesn't. If I were to meet him I'd tell him: 'Look. Sir, your time is up, you have to go home now'.
How do you intend to bring about a transitional government and how will you chose who will or won't lead it?
All those clauses are provided within the country's Constitution and that due process would need to be followed. Suffice to say it would need to be a transitional authority with a time frame to deal with the contention issues that are in the public domain. And importantly to then organise proper elections where citizens can confidently accept the outcome of that election.
We think that if someone else comes in they will have an opportunity to take a different direction – even if they are from Zanu-PF. For us it is not really important who comes in.
In principle, we say that the person that must become (president) must be from the people, from the process that is transparent and undisputed. We're very much confident that they (the people of Zimbabwe) are in a position to choose the best leader for the situation as long as the framework for elections is corrected and people are allowed and able to exercise that right.
In terms of choice, there are obviously certain personalities that are already excluded: because of their age, their actions and their historical ties with Mugabe. (Personalities) who can't stay when Muugabe goes (...) and (First Lady) Grace Mugabe is very much one of those people. Once you bring in a family member from Robert Mugabe, is it still a democracy?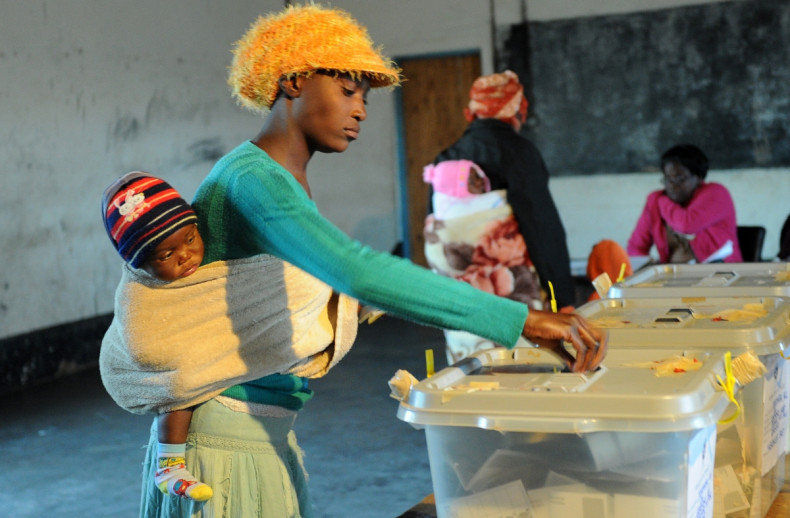 You said that, by 31 August this year, President Mugabe must have lined the transitional process and indicate when he intends to step down. If he doesn't, what is the alternative you are giving him?
None. As we head to the 31 August, we are going to carry out more larger groups addressing (Zimbabweans), preparing and rallying people towards that deadline, where we want to call for the mother of all stay-aways.
How do you intend to put pressure on your President to ensure he agrees to stand down?
In order for those demands to be satisfied, we are now also very much spreading into the regions of geopolitical and strategic importance in Africa.
In particular, South Africa, because of the border (with Zimbabwe) and the relationship and status of South Africa within the Southern African Development Community (a regional organisation which includes Angola, Botswana, Democratic Republic of Congo, Lesotho, Malawi, Mauritius, Mozambique, Namibia, Swaziland, Tanzania, and Zambia).
We are also moving into Botswana - a potential ally. The region of SADC needs to realise they need to step in and assist the people of Zimbabwe in their peaceful resolution of this crisis. We are not calling for funding, but mainly (for them) to apply political pressure and show solidarity with the people of Zimbabwe.