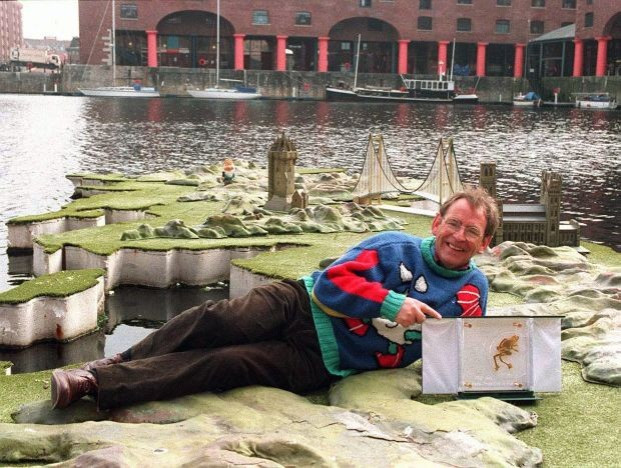 Police investigating historical child abuse claims at a grammar school in Greater Manchester have raided the house of TV weatherman Fred Talbot.
Talbot, 63, was not in the country when police raided his home in home in Bowdon, south Manchester - he was sailing across the Atlantic Ocean.
Police raided the property as part of an investigation into child abuse at Altrincham Grammar School for Boys in the 1970s
Talbot, best known for presenting the weather on a floating map of the UK on This Morning, taught biology at the school during this time. He will be questioned by police when he has returned to the country.
A statement from Greater Manchester Police said: "On 11 December 2012, police executed a number of warrants as part of an ongoing investigation into historic sexual abuse.
"The alleged offences relate to sexual abuse in the early 1970s, while the victims were pupils at Altrincham Grammar School for Boys.
"The offences under investigation did not occur within school grounds but allegedly involved a member of staff at that time.
"No arrests have been made."
Police began their investigation of Altrincham Grammar following an investigation at nearby St Ambrose College last month, which culminated in a 63-year-old former teacher being held on suspicion of indecent assault and possession of indecent images.
Chief Superintendent Mark Roberts, said: "Following the publicity into the ongoing investigation in St Ambrose RC College, we received other reports of sexual abuse that is alleged to have occurred while the victims were pupils at [Altrincham] grammar school.
"While I must stress that once again these relate to historic allegations it is incumbent on us to thoroughly and robustly investigate this matter.
"We currently have a dedicated phone line for anyone wanting to report any incidents in relation to these two ongoing but separate investigations, and I would urge anyone with any information or who wishes to report any incidents to contact us in absolute confidence."
Talbot's agent Dave Warwick told the Sun he could not get hold of his client.
Talbot is most famous for presenting the weather at Liverpool's Albert Dock for ITV's This Morning, hosted by Richard Madeley and Judy Finnigan.