The latest in a series of foreign trip involving some of the UK's most innovative start-ups will travel to India on 9 February, looking for investment, partnership and potential customers.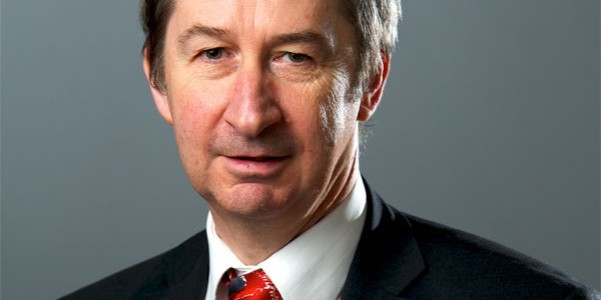 At the launch of Web Mission 2013 in London on Tuesday evening, 13 technology companies from around the UK were announced as the chosen few to travel to Bangalore and Delhi next month to meet businesses and individuals, boosting their profiles and connections, and that of the UK start-up scene as a whole.
"The companies were selected for their innovative business models, products and services that can provide solutions for areas such as the healthcare, education, and energy sectors to the low income groups and the emerging middle classes," a statement read.
The companies chosen for Mission 2013 range from those in the education technology sector to those in the sustainable energy sector. The full list of 13 companies travelling to India are: Ambiental Technical Solutions, Audioboo Limited, Coveritas Limited, Cyceera Limited, Inngot Limited, Omnisoft Services Ltd, OmPrompt, Stream Communications, Sub10 Systems, Sunde, Trusted Renewables Ltd, Cyan Technology PLC, uMotif, Buffalo Project and Zondle.
The Web Mission 2013 is supported by the Technology Strategy Board (TSB) and UK Trade & Investment (UKTI), alongside other private sponsors, and is the seventh Mission, with the first one taking place back in 2008.
Back in 2008, a group of web entrepreneurs from the Old Street area of London got together and decided they wanted to find out what Silicon Valley was all about. The trip was a huge success, but when it came to repeating the trip in 2009, funding was lacking. The TSB came to the rescue.
The TSB is a public board formed over five years ago, set up to drive economic growth and this year has a budget of £450 million.
Wide-ranging
David Bott, director of innovation programmes at TSB, says its remit is wide ranging: "It's [remit is] new starts; it's growth in mid-size companies; it's helping with the big companies to pull their supply chains back into the small companies so they can get more innovative - it's anything that makes more money."
A survey carried out last year said that for every £1 TSB had invested, it was getting £14/£15 back into the exchequer.
The TSB saw the Missions as a way of supporting companies it previously supported to getting products and services going, by helping them grow. "We do it with the UKTI because it is kind of like the hand-over. We grow companies in the UK, they take companies into international trade, [it's a] marriage made in heaven."
TSB got involved in the second Web Mission, to Silicon Valley and on the basis of that success, Bott and his team looked at setting up similar missions for other UK start-up sectors, namely health and clean tech.
A year later the first missions in these areas were set-up with groups of UK companies looking for investment and new business travelling to San Francisco.
After the first seven missions, the companies involved had received over £100 million in investment from US investors and from further investment here in the UK thanks to what Bott calls "reputation bleed."
In 2012, the Mission focused on a different area, travelling to Boston, but in 2013 all involved decided it was time to take the Missions global. India was chosen due to its buoyant economy in general, and specifically the huge growth in the technology industry in the sub-continent.
Why India?
Bott said that rate of growth of computer industries in India was faster than China, with a mixture of indigenous and foreign companies establishing themselves in the country. Bott said that while it was clear that China was another high-growth sector, "the truth is, India is less scary for a Brit than China is."
Bott said that as well as looking for partnerships and customers, the companies going on the Mission will be looking for investment, with a lot of cash-rich companies looking to invest in UK companies.
One of the 13 companies going to India, Zondle, however is not looking for investment. Ben Barton, the company's CEO told IBTimes UK, thatit won't be looking for investment,but will be looking for "Indian publisher partners who are looking for game-based learning as part of their product range."
Zondle is a games-based learning tool which has 170,000 customers around the globe, 20 percent of which are in the UK. Barton believes that because of the focus on exams in India, as in the UK, this teaching aid will be very attractive to customers in India - especially with the advent of cheap smartphones and tablets in the country.
Power
Another company heading to India as part of the Mission is BuffaloGrid, who are trying to change the way power is distributed in the developing world.
The explosion of mobile phones around the world has been phenomenal in the last five years, but one of the major problems in the developing world is that 650 million of these handsets are "off grid" according to Daniel Becerra, who is a partner in BuffaloGrid.
"Off grid" means the owners of the phone have no regular access to electricity to change the phones, and of that total, 300 million are located in India alone. BuffaloGrid's solution is to provide solar-powered charging stations which phone owners can pay for with a text message.
At the moment, phone users in developing countries who have no electricity connection at home typically have to go into a shop, which is sometime many miles away, and pay an extortionate amount to charge the phone - sometimes up to quarter of the average daily wage.
BuffaloGrid is travelling to India in order to partner not only with local entrepreneurs to roll out these cheaper and more nimble solutions, but also to talk to mobile network operators who they hope will subsidise some of the cost of the charging for customers.
It makes sense, if a customer can charge his phone more often, or even for free, then they are more likely to make more calls and send more texts. Users simply sign up for the service, and when they want to charge their phones, they send a text message to pay for it, and then go to one of the lockers at their nearest charging station.