Wedding bells for Michael Phelps: Olympics star secretly married fiancee Nicole Johnson in June
Phelps announced the end of his swimming career after winning his 23rd gold medal at the Rio Olympics.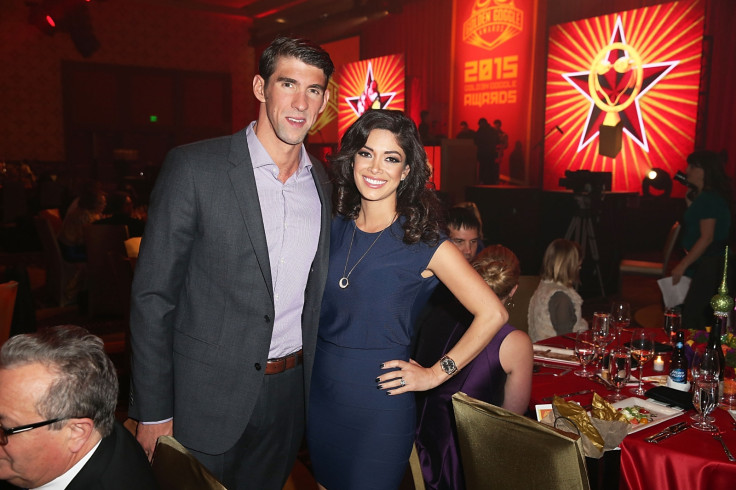 Olympic gold-medal winner Michael Phelps' secret is out and according to reports the swimmer had tied the knot with his fiancée Nicole Johnson months ago. The couple has kept their marriage a hush-hush affair ever since. So much so that the swimming legend did not disclose the news even at the 2016 Rio Olympics ceremony, when he was asked about his wedding.
The news reported by TMZ, claimed that the couple got married on 13 June in Paradise Valley, Arizona; and their wedding was officiated by Phelps' agent and long-time friend, Peter Carlisle. While the ceremony was kept under the wraps, Johnson has been dropping hints on the social media with cryptic posts.
"Such a memorable night with my lil fambam," wrote the better half of the Olympic swimmer on her June wedding day adding, "Boomer obviously didn't want to hold still."
However, during the Rio ceremony, when the 31-year-old Olympian was asked about his prospect nuptials with Johnson, he had said, "I really can't wait to get married. It will be a small destination wedding later this year. It's the next big milestone I'm looking forward to."
As it turns out the couple was already married for more than two months at the time of the August interview.
Incidentally, in August Phelps also announced the end of his decorated swimming career after winning the 23rd gold medal. Johnson, the former Miss California title holder, who welcomed her first child – baby boomer – with Phelps, was also present at Rio.
"Now we get to have fun," the model said in an interview shedding light on Phelps' post-retirement life. "We get to enjoy parts of life that everybody gets to on a daily basis that we had to step away from so Michael could go and do what he needed to do."
She continued, "We're still learning what date night is and we're balancing with Boomer. We love going to dinner. We love being home and cooking together. We're homebodies."
Phelps and Johnson got engaged in February 2015 and welcomed their first child in May.
© Copyright IBTimes 2023. All rights reserved.