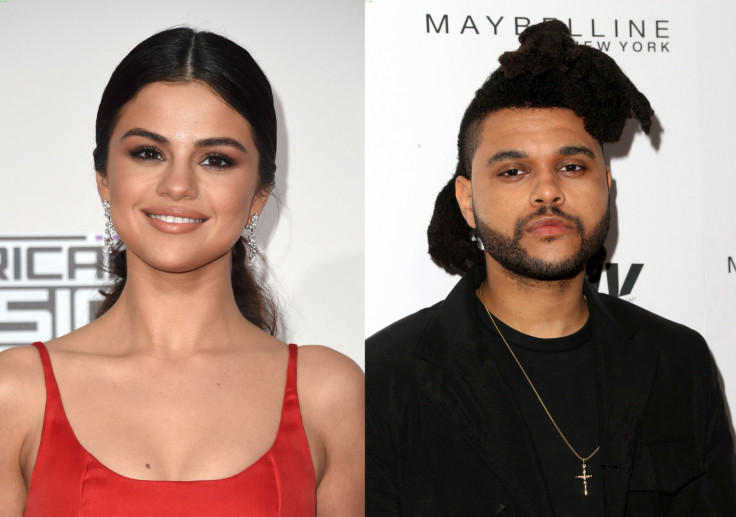 It seems like The Weeknd is trying to spice things up as he is reportedly planning to shower Selena Gomez with a gift when he returns from Brazil. Apparently, the Canadian singer wants to gift a "sexy" lingerie to the 24-year-old actress.
According to a HollywoodLife report, the Starboy singer wants to pick up the fancy present for the Same Old Love hitmaker as he is "obsessed with lingerie".
"Abel [Tesfaye aka The Weeknd] is obsessed with lingerie, so for every exotic town he hits, he makes sure he picks up the perfect memento for Selena [Gomez]," an insider told the celebrity gossip news website. "Right now he's in Colombia and from there he's on to Brazil. Brazilians take their lingerie very seriously, so Selena is definitely in for a treat."
Although the couple has been seen flaunting their PDAs numerous times ever since they were first spotted kissing outside a restaurant during their romantic dinner date on 10 January, Gomez in an interview with Vogue, refused to open up about her romance with 27-year-old crooner. She said that talking about her relationships in the past has come back to haunt her.
In the same interview, she also revealed that said she is lucky to be doing what she loves but wants it to be over soon.
"Look, I love what I do, and I'm aware of how lucky I am, but — how can I say this without sounding weird? I just really can't wait for people to forget about me," she said.
Although Gomez decided not to open up her new romance, a recent report from HollywoodLife claimed that they were really into each other and were talking about living together as they couldn't bear to stay apart.
Gomez and The Weekend "can't stand to be apart from each other, even day is like torture for them," a source said. "They have already talked about moving in together once The Weeknd's world tour ends."