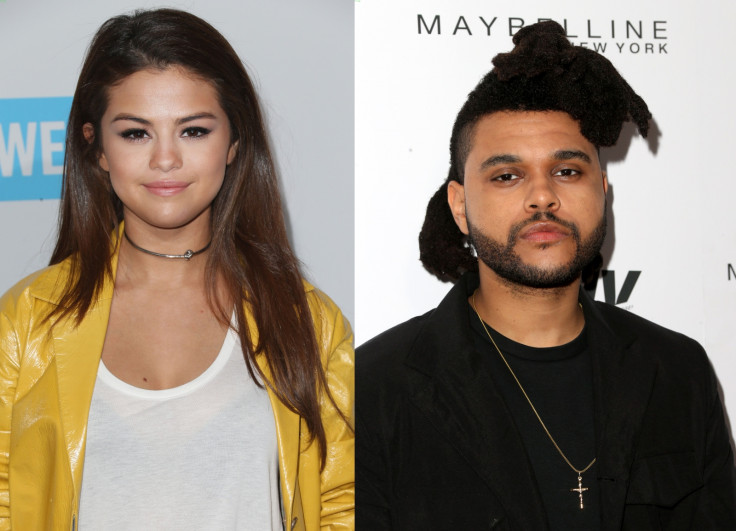 Selena Gomez and The Weeknd's romance is heating up. The singing couple reportedly can't stand to be apart from each other and are planning to move in together once The Weeknd's world tour ends in Canada by the end of May.
A source told Hollywood Life, "Selena and The Weeknd can't stand to be apart from each other, even day is like torture for them."
The source added, "They have already talked about moving in together once The Weeknd's world tour ends."
The Weeknd, whose real name is Abel Makkonen Tesfaye, spent some romantic time with Gomez in Paris. While 27-year-old continued on with his European tour, Gomez is headed back to Texas.
The couple sparked dating rumours after Starboy singer was spotted kissing the 24-year-old songstress following a romantic dinner date on 10 January. The rapper, who appeared on cover of GQ's February 2017 issue, admitted that he wants to have children. He told the magazine, "I feel like I'm the kind of guy that would have kids before getting married. The first thing would be kids. Marriage is scary to me, man."
The rapper also shared his views on casual dating and revealed, "The reason why they want to f**k with me is because of what I do [in the studio]. So I'd rather just focus on doing that," he told GQ.
The Can't Feel My Face crooner also said that his career was more stimulating than his love life. He said, "Right now I'm much more, like, self-regulating than I was four years ago, when I first started getting everything and enjoying life. I don't focus on it as much as I used to. You know what I mean? Before it's like, 'Holy f**k – this is amazing.' Right now, it's like a good song turns me on way more. Like, that gets me horny, like, literally gets me horny."