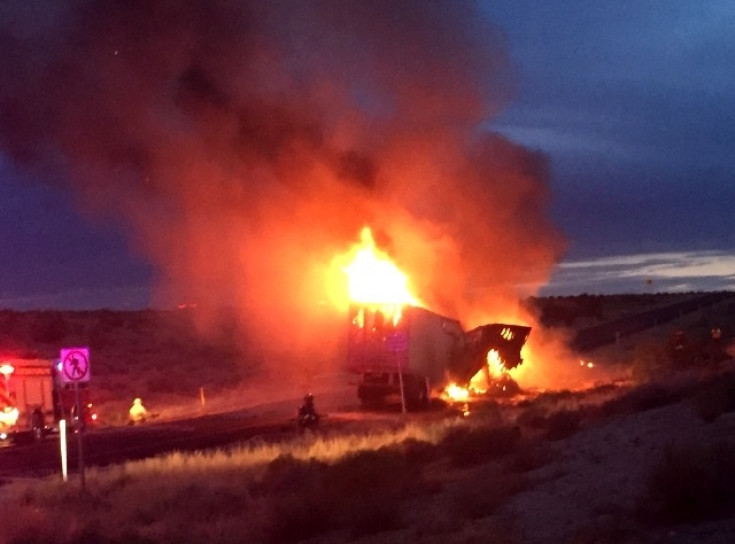 A delivery of steaks travelling to Las Vegas was set ablaze when the truck containing it set on fire - ending any hopes for medium-rare beef.
The vehicle caught fire on Interstate 15 in Mohave County in Arizona on route to casinos in the city.
The driver pulled over to report his truck has caught fire, but the blaze quickly spread to the trailer where the pallets of meat were stacked.
"Once it reached those fuel tanks it started burning hotter and faster than ever," Beaver Dam/Littlefield Fire Department chief Jeff Hunt told St George News.
"It appears that the driver could have had an engine or electrical problem, which would explain why the fire started in the tractor portion of the truck before it spread to the trailer where it was fed by the wood floor and available oxygen."
The cause of the fire is still under investigation.