Wells Fargo chairman and chief executive John Stumpf has resigned with immediate effect amid a scandal over the bank's sales practices.
Stumpf, 63, had been under pressure to quit after it emerged that Wells Fargo employees had created two million bogus accounts without customers' permission to meet sales quotas.
The bank was fined $185m (£152m) last month by US regulators, who accused the company of "widespread illegal practices".
Around 5,300 employees have been fired by the San Francisco-based bank in the wake of the scandal.
Stumpf, a 34-year veteran of the company, will be replaced by Timothy Sloan, Wells Fargo's current president and chief operating officer.
"While I have been deeply committed and focused on managing the company through this period, I have decided it is best for the company that I step aside," Stumpf said in a statement.
A spokesman for Wells Fargo told broadcaster CNBC that Stumpf will not receive any severance pay.
Criminal charges?
Democratic Senator Elizabeth Warren, who accused Stumpf of "gutless leadership" during a Senate hearing last month, called for a criminal investigation to be launched into the banker.
She tweeted that she would like to see him "return every nickel he made during the scam" and subject himself to an investigation by the Department of Justice and the Securities and Exchange Commission.
"If John Stumpf is leaving with all of his ill-gotten millions, that's still not real accountability," she said.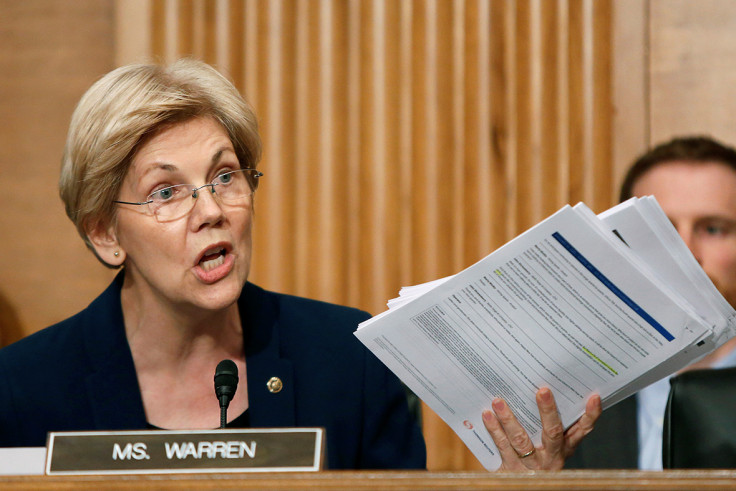 Sloan vowed to work towards restoring public trust in Wells Fargo. "It's a great privilege to have the opportunity to lead one of America's most storied companies at a critical juncture in its history," he said.
"My immediate and highest priority is to restore trust in Wells Fargo. We will work tireless to build a stronger and better Wells Fargo for generations to come."
Wells Fargo lead director Stephen Sanger said: "John Stumpf has dedicated his professional life to banking, successfully leading Wells Fargo through the financial crisis and the largest merger in banking history, and helping to create one of the strongest and most well known financial services companies in the world.
"However, he believes new leadership at this time is appropriate to guide Wells Fargo through its current challenges and take the company forward."