A pub drinker took part of his severed nose into a hospital, preserved in a pint glass of ice, after it was bitten off during a brutal attack in north Wales.
Liam Harris, 24, was said to have been having a quiet drink with friends at a hotel bar in Bangor when he was punched in the face.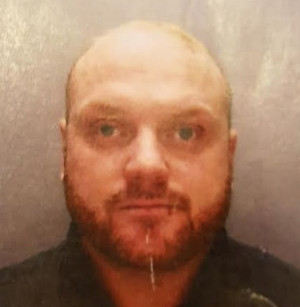 His attacker, James Philip Edwards, went on to bite into his nose, ripping off a piece of cartilage from his nostril.
The incident in June of last year at the Waverley Hotel, saw 38-year-old Edwards convicted at Caernarfon Crown Court on 26 June for causing grievous bodily harm.
He reportedly laughed in court as he was sentenced to two years' imprisonment after failing to convince a jury that he acted in self-defence.
Harris, from Hirael in Bangor, told the Daily Post: "He bit off a piece of skin and cartilage from my nose when he bit my face. I took with me in a pint glass of ice to Whiston Hospital in Liverpool but unfortunately they said they weren't able to stitch it back on.
"They sewed together as much as they could but they weren't able to reconstruct anything. I had to wait for it to heal as much as possible by itself because otherwise some parts of the scar tissue would have hardened and it would have been mishaped.
"I've been left with no confidence after the attack, I'm very self conscious of how I look. I shy away from pictures and showing my face too much. For six weeks I could hardly leave the house and I had to take 10 weeks off work."
Harris's family were unhappy about the short prison sentence handed to the attacker and have instructed their solicitors to write to the judge.
Liam's father, Danny Harris, said: "Liam is not a scrapper, he's never been in a fight in his life. He might be a 24-year-old-lad but when I look at him I still see my little boy. People actually stood by and did nothing while he attacked and disfigured my child.
"As a family we're just so upset that no one stepped in when it was happening, and those who witnessed the incident were too scared to come forward.
"Maybe if they had then he would have been given a longer sentence, which is what he deserves. This man showed absolutely no remorse for what he's done, he was laughing at us in court."