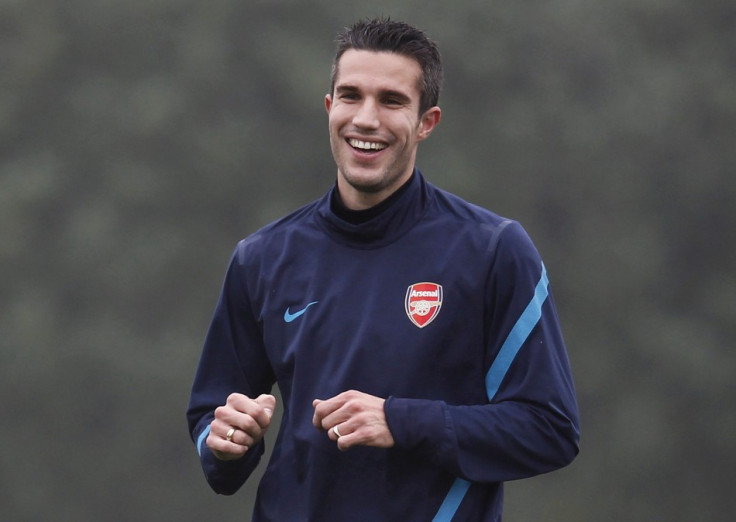 Arsene Wenger has confirmed that he will be in the market for a striker in the new year, with the Arsenal manager hoping to keep depth in the squad while some of his top players head off to the Africa Cup of Nations.
Marouane Chamakh and Gervinho will both be absent from the Emirates in January, representing Morocco and Ivory Coast respectively.
And though no striker could displace on-fire hitman Robin van Persie at the moment, should the Dutchman become injured, Wenger is well aware that Arsenal will need back up as the season moves towards the business end.
"We lose players like Chamakh and Gervinho to the Africa Cup of Nations, so hopefully touch wood we do not get any injuries to our strikers," Wenger told the official Arsenal website. "But if an opportunity turns up in that department then we will buy.
"The situation, I must say, is a bit special. Economically the whole environment has changed and people suffer more. The clubs will suffer more financially and it's much more difficult. Maybe we will have some opportunities because we are in a good financial situation."
Arsenal have often been considered to be frugal with their transfers, and while Manchester United, Manchester City and Liverpool spent big early on in the summer transfer window, the Gunners remained relatively quiet until a mad deadline day, when they made five signings in the final 24 hours of the window.
Midfield signing Mikel Arteta didn't even get time to have a medical before agreeing to his deal with the Gunners at the stroke of 11pm. But despite signing five players on the last day, along with Gervinho, Alex Oxlade-Chamberlain and Carl Jenkinson, the side still profited from their transfer dealings, after the combined sales of Samir Nasri, Cesc Fabregas and Gael Clichy came to over £60 million in revenue.
This January, Wenger appears more open to the prospect of moving for players in the window, unlike in the summer, where he was partly pressured to do so only after Arsenal lost to Manchester United 8-2.
Arsenal had a particularly disappointing start to the season, but have made a gallant comeback, and if Wenger can keep the depth that is present in the squad now, the Gunners could come closer than ever to breaking their trophyless spell, which has lasted over six seasons now.