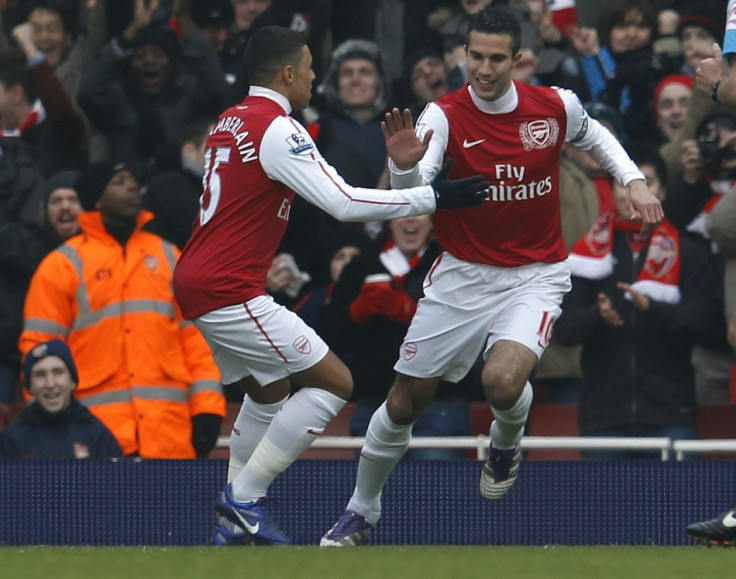 Arsene Wenger played down the impact of Arsenal's 7-1 win against Blackburn and implored his side to find consistency as they battle to secure qualification for next season's Champions League.
Saturday's emphatic victory over relegation-threatened Rovers was Arsenal's first Premier League win of 2012 and lifted the club to sixth, three points behind fourth-placed Chelsea.
Robin van Persie scored a hat-trick as Arsenal shrugged off their recent frustrations but Wenger has challenged his side to produce another winning display when they play Martin O'Neill's revitalised Sunderland next weekend.
"I felt that recently we had quite good performances but did not get the results. Today we got the performance and the result, which is ideally what you want. I do not give much importance to the seven goals, it is just important we won and played well," Wenger told the official Arsenal Web site.
"We remained serious and were guided by the way we want to play football and not by any extravagant individualism. That is positive. We were mature and serious; we played together until the end.
"It was important to the confidence of the side that we win a game and get three points but the result in itself will not make us win at Sunderland. What will make us win there with the confidence we got today is to continue to play the way we did today. Every game is a new challenge and Sunderland are in a good spell as well. We have to be ready for that."
Wenger has come under increased criticism in recent weeks after a poor run of form saw the Gunners collect just one point from their last four games.
But the Frenchman insists he retains faith in the current set-up at the club and backed his players to re-discover the consistency that saw them briefly rise into the top four in December.
"As we said before we need consistency. Strangely I don't feel we played very badly at Fulham, nor at Swansea, nor against Manchester United - in the first half we were terrible but in the second half we should have won the game," Wenger added.
"But every time we just couldn't get the result and in the end if affects your belief. This will help us slowly to believe again that we could win. To win 1-0 at Sunderland would be fantastic and that's what we have to prepare for, to produce a good performance."