A new counter-terrorism police hub hoping to thwart a Paris-style Islamic State (Isis) attack on isolated villages and holiday parks is to be set up in the West Country. The new multimillion-pound police unit will include intelligence teams and specially-trained firearms officers covering Devon, Cornwall, Somerset and Gloucestershire.
It follows reports in April from the German media that Isis (Daesh) are sending terrorists to European beach resorts, where they plan to detonate suicide vests and use high-powered assault rifles to kill indiscriminately. The report, which is allegedly from the BND, Germany's equivalent of MI6, said holiday resorts in southern France, the Costa del Sol in Spain and both Italian coasts were all under threat.
But MI6 fears that UK holiday parks in the south-west could also be under threat as well as an active nuclear power plant –Hinkley Point B in Bridgwater, Somerset. Security forces in Europe have affirmed that IS-affiliated terrorists are trying to get their hands on nuclear material, after it emerged that two of the Brussels suicide bombers had secretly monitored a senior nuclear scientist working at one of Belgium three nuclear plants.
In a report by the Daily Express, they say the new measures are part of a £143m ($207.48m) plan to improve Britain's armed policing capability until 2021. The move will be part of a plan announced in April this year that stated that 1,500 new firearms officers will be recruited to police forces in England and Wales.
Firearms lead for the Police Federation of England and Wales Che Donald, said a new counterterror hub would provide cover for a largely rural part of Britain. "Hubs we have at present are in major urban areas, London, West Midlands and Greater Manchester," Donald told the newspaper. "But I know that plans are afoot to incorporate the south-west region.
Preparing for beach attacks
"This is popular with tourists and home to many holiday parks, so it makes sense to have a local hub to draw cover from, as the next nearest place would be the West Midlands, an awful long way.
"Recent training exercises have tried to incorporate every eventuality that may present itself from a terrorist attack which includes an incident taking place in a rural location. One of the best places to hide would be off the radar in a rural area."
The news comes as counterterrorism expert Scott Wilson warned that the UK could be attacked by 70 "high threat" Islamists terrorists who have returned from fighting with IS. Wilson was speaking at the Security and Counter Terror Expo in London in April.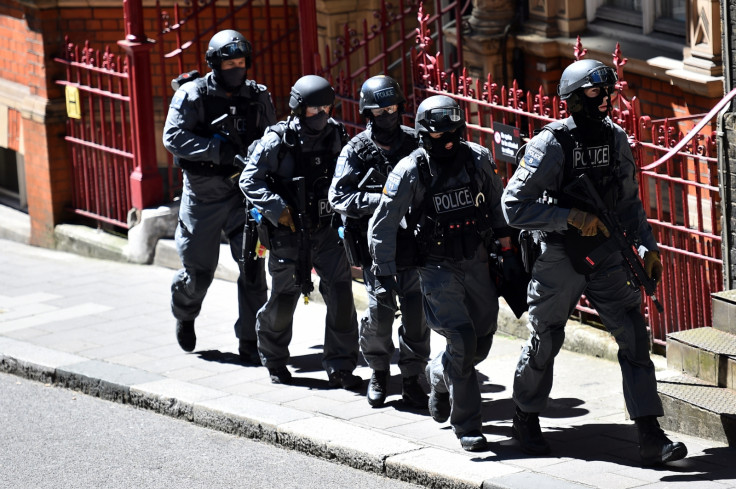 The news about the hub came a few days after the Police Federation – the statutory body set up to represent UK police officers – warned there was a shortage of police officers who were qualified to carry firearms, after David Cameron announced plans to recruit 1,500 more.
On 16 May, ITV News reported that 20% of 16,800 police officers surveyed wanted personal firearms, despite 40% fearing they will be attacked at work. The Federation's chairman Steve White said this was due to police officers who fire weapons being perceived as criminals.
The Federation's chairman Steve White, said: "Before we even start talking about recruiting the extra 1,500, we are struggling to fill the vacancies we have currently got because of the lack of understanding and protection that officers would have if they have to discharge their firearm.
"That's what this survey says – we do fear violence, but officers don't want to carry firearms because they are concerned that if they discharge it, they are going to get arrested for murder."