With West Focused on Isis and Kobani, Assad Moves to Crush Moderate Rebels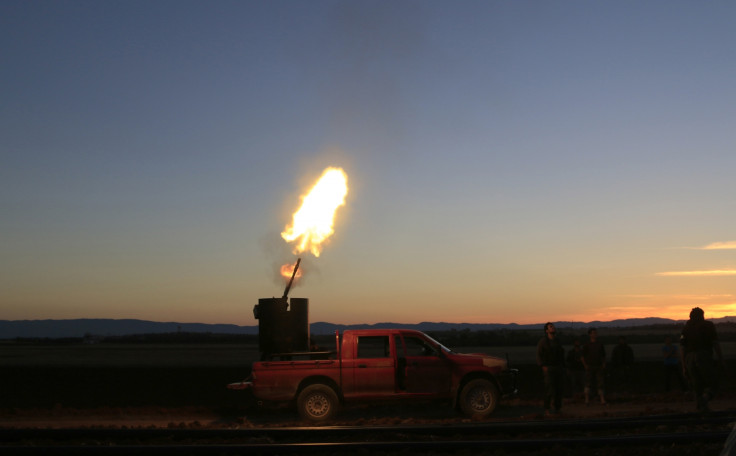 With the world's attention focused on the coalition air strikes against Islamic State (Isis) and the fighting in Kobani, Syrian president Bashar al-Assad has stepped up his campaign against the west's allies on the ground.
Syrian aircraft have delivered more than 210 airstrikes on strongholds of groups including the secularist Free Syrian Army in Aleppo, according to the Syrian Observatory for Human Rights.
Strikes have taken place in the eastern suburbs of Damascus, and near the Jordanian border, according to the Observatory.
Assad's forces, supported by Iranian and Lebanese militias, are believed to have virtually surrounded Aleppo, in a bid to cut off rebels in the centre.
"During the last three days, we have been hit by over 120 barrel bombs," Ahmed Abu Talal, a rebel belonging to the Islamic Front group, told the Washington Post, referring to the devastating improvised bombs used by Syrian government forces.
Experts said that while the west was focused on battling Isis, in particular on the key battle front in Kobani, Assad's forces sensed a chance to eliminate their other foes.
"The Assad regime senses opportunity at the moment because the world's attention is shifting to Isis," Emile Hokayem, Middle East analyst at the London-based International Institute for Strategic Studies, told the paper.
The government has also stepped up aerial bombardment of Idlib, with 45 bombs dropped to halt rebel movements near a strategically vital road linking Aleppo with Hama in the south.
The US and its coalition allies have declared that they will offer training to moderate rebel groups, who will act as a proxy ground force against IS.
Some observers believe that the central motivation for Assad's renewed offensive against them may be to significantly weaken them, positioning his army as the only one capable of taking on Isis.
© Copyright IBTimes 2023. All rights reserved.