Sam Allardyce claims that Joe Cole will re-find the form he lost in his time at Liverpool, as the midfielder makes his way back to his old club.
West Ham confirmed the signing of Cole yesterday, as he signed an 18 month deal with the London club on a free transfer.
The now former Liverpool man was often out of favour at Anfield, but Allardyce believes that he can find the spark that made him a regular England international and multiple-trophy winner with Chelsea.
"I'm delighted. He's a quality player," he told talkSPORT. "It's time to take Joe back to his hometown club, where he started, where he realised his dream and give him the opportunity to start playing regular first team football again.
"He's desperate to play first team football again on a regular basis and that is one of the main reasons why we brought him back again. Hopefully, he can produce what we know he can.
"He's got 56 caps for England and is still just in his early 30s. He still has a long career ahead of him and hopefully we can benefit.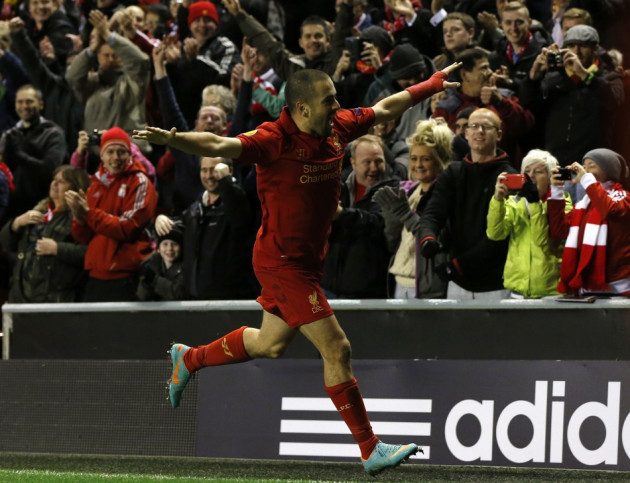 "He can play anywhere, wide on the left, on the right, or in the hole behind the front man. We'll get him doing what he's best at, getting on the ball to start opening up defences."
Cole's move from Liverpool will no doubt result in him being given a real chance to prove himself in the Premier League again.
After a successful season-long loan spell at Lille, the former Hammers youth star says he's excited to return to the club where he spent so many years in his early career.
"Sam didn't have to sell me the club for me to come back," he said. "For me, I have had 18 months at Liverpool where I haven't played much football and Sam wants to play me.
"I'm going to need games to get back to my best, but I want to play football and come here and help the team to make an impact.
"I could see from the outside what a great bunch of lads we have here and there is a great spirit. I'm excited."