West Indies batsman Darren Bravo is confident that his side can overcome Australia in the semi-final of their World Twenty20 clash, despite facing a side which boasts the leading run-scorer and wicket-taker in Shane Watson.
The 31-year-old has been in devastating form with the bat and will look to decimate the West Indies attack and propel Australia to a second consecutive Twenty20 final.
However, Bravo believes that the West Indies still hold the upper hand thanks to an explosive batting attack and the form of mystery spinner Sunil Nurine who returned impressive figures of 3-20 against New Zeeland.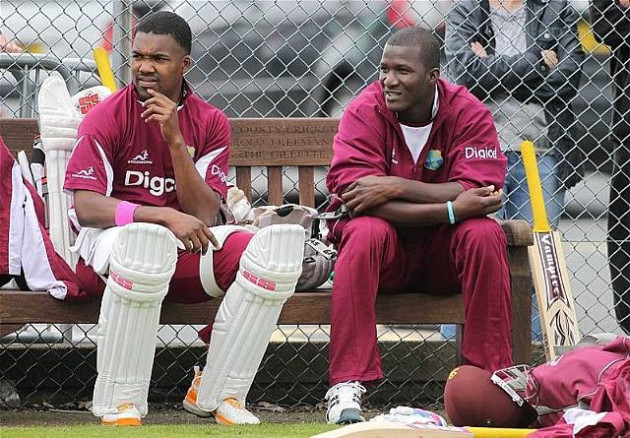 "I believe he [Narine] is definitely our trump card and we will be looking for him to perform extremely well in that game," Bravo exclusively told IBTimes UK. " He did fantastically well against Australia in the home series and the wickets are becoming a bit slower and are turning more so it is important that Sunil performs well and I am very confident he will."
The West Indies batting line-up also contains some of the most destructive batsman in world cricket. Chris Gayle, Kieran Pollard and Marlon Samuels are renowned for their devastating hitting and have excelled throughout the tournament.
The trio were given the task of facing the super-over in the final Super Eight match against New Zealand and thanks to two massive sixes from Gayle and Samuels they easily scored the 18 runs they needed to win.
Bravo feels that the reputation of the batsmen will play a part, as will the group game against Australia which saw the West Indies score 191 from their 20 overs.
"We always believe that Chris can do something special for us," said Bravo, who was speaking on behalf of espncricinfo.com. "Along with Kieran and Marlon, they are known as world beaters and it's great to have them on our team. I am very confident they will keep performing which gives us a great chance against Australia."
Speaking about their first encounter, Samuels adds: "I believe that it gives us a physiological advantage over them. Even though it was a rain contested game it was a confidence boost for us as we set a big target. But, having said that, it's a new game and it will be a different atmosphere and we are two good teams so it will come down to who plays better on the day."
Bravo, an elegant batsman who has been compared to his illustrious first cousin Brian Lara, has yet to play in the World Cup. He is unlikely to feature against Australia but revealed that in team meetings they had discussed a game-plan to reach the final.
"We are very much aware of what they bring to the table and we have analysed how they go about their game," continues Bravo, whose half-brother Dwayne is like to feature. "Watson has been the player of the tournament so it is important to analyse him in particular and know where he likes to score so that we can understand his weaknesses.
"But we must focus on our game once we step onto the field it is important for us to believe in ourselves and get the job done."
Throughout the tournament the West Indies players have performed with a smile on their face. But Australia must not underestimate the passion of the men who are desperate to win the title in order to bring some joy to their fans who have had little to celebrate since dominating the world of cricket in the 1980's.
"It would be massive," responds Bravo when asked how much it would mean to the fans in the Caribbean in the West Indies triumphed in Sri Lanka. "I have received loads of texts and emails wishing us good luck and the fans are really excited. It would mean a lot win the World twenty20 for them."
First they must get past Australia, but there is little doubt that it will be a fantastic contest between two of most exciting sides in world
"ESPNcricinfo.com is delivering extensive World T20 coverage, online via a dedicated tournament section and on mobile and via a free new iPad app"