The terrorist behind the Westminster terrorist attacks, who killed four people by running them down with a car and stabbing a policeman. had allegedly warned his family of his impending death.
Khalid Masood reportedly said "You will soon hear of my death, but don't worry… I will be in paradise" during a phone call seven days before he committed the atrocities.
The attack, which was claimed by Isis, was the worst of its kind in the nation's capital since the 7 July bombings on buses and trains in 2005, and left 50 others injured when Masood collided into pedestrians at 78mph on Westminster Bridge.
He then crashed into the gates of Parliament before ditching his vehicle and stabbing PC Keith Palmer, who was guarding the grounds.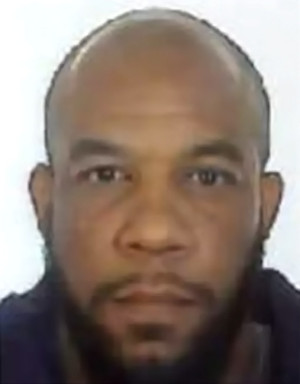 Masood believed he would enter paradise after being killed.
He was shot dead by police after fatally stabbing Palmer in order to halt his chaotic frenzy.
In a continued conversation with the family member, he asked for the information to be kept as a secret.
"I want you to be happy for me, I don't want you to be sad. I want it to be our secret."
Isis have welcomed and encouraged the method of committing acts of terrorism by driving into crowds of people, an act that has been replicated across the world in the past year.
Since the first notable case in Nice, where a truck killed 84, a tragedy followed at a Berlin Christmas market that saw 12 people die.
A similar story was seen in Stockholm, Sweden, where four people were killed when a car drove through crowds and a department store on a busy street.