Wetherspoons admits its haggis is not award-winning, in the same week it had no steak for Steak Club
Simon Howie Butchers said it had stepped in after an award-winning haggis supplier let Wetherspoons down.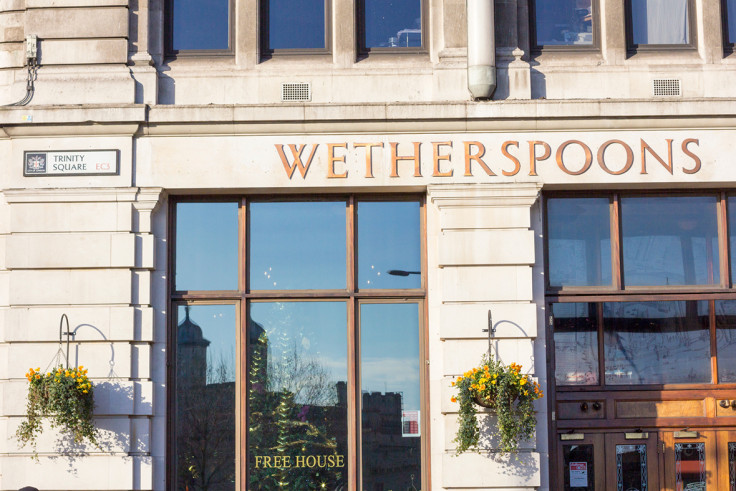 Wetherspoons has been forced to clarify it will not be serving award-winning haggis, in the same week it had no steak in stock for its weekly Steak Club night.
To celebrate Burns Night on Thursday (25 January), the annual celebration of Scottish poet Robert Burns, the pub chain is serving traditional haggis, neeps and tatties for a week, along with Scottish ales and whiskies.
Yet, despite initial promises, the haggis being served this week – which customers can add to any meal or breakfast item – is not award-winning.
A customer notice spotted by Grant Tucker and posted on Twitter on Saturday read: "This year, throughout the Burns' week promotion, we will be offering Simon Howie haggis. This is not an award-winning haggis, as stated on our promotional menus. We apologise for this printing error and any inconvenience caused."
Tucker described it as the "saddest notice" he had ever seen in a Wetherspoons. But the new haggis supplier was not taking the tone of the message lying down, saying they had "saved the day" after an unnamed award-winning haggis company "let Wetherspoons down".
In a sassy reply, Simon Howie Butchers said: "When @jdwtweet do M&S adverts... "this isn't just Haggis, this is a non-award winning haggis" we are the UK's best selling haggis and the award winning one let them down and we saved the day #justsaying (but will enter some awards this year!)"
The non-award-winning revelation came in the same week that the pub chain had no steak for its weekly Tuesday Steak Club night.
In a customer notice posted on Twitter, Wetherspoons said that due to a "supplier failure" the 8oz and 14oz Aberdeen Angus rump steaks, 8oz sirloin steak and 5oz and 10oz gammon meals were all unavailable. Mixed grill meals were still offered, but with a chicken breast rather than the normal Aberdeen Angus rump steak.
One of the Steak Club alternatives offered was a quinoa salad with grilled halloumi meal. Others were a BBQ chicken melt, BBQ pork ribs and chicken and rib combo.
Wetherspoons apologised to customers in a statement given to The Sun, which read: "We have had a supply issue with our pubs. Currently rump steak, sirloin steak and gammon steak are not available, but we hope to resolve this soon. We apologise to our customers for the inconvenience."
The supplier issue was with meat producer Russell Hume, who recalled some of its products after a mislabelling issue. A spokesperson said: "We fully support Wetherspoons. We are carrying out a product recall on some products across our client base.
"As stated in our recall letter to our clients this has been down to a mislabelling issue. We have no reason to believe that the product is unsafe to eat, however we are undertaking this as a precautionary action as you would expect us to do.
"While we address this – we have ceased supply from some of our sites. We are amending internal procedures to ensure that controls are in place to stop this reoccurring."
Many people took to Twitter to share their grief – or humour – at the absence of the weekly Wetherspoons Steak Club, including 2017 Big Brother contestant Ellie Young.