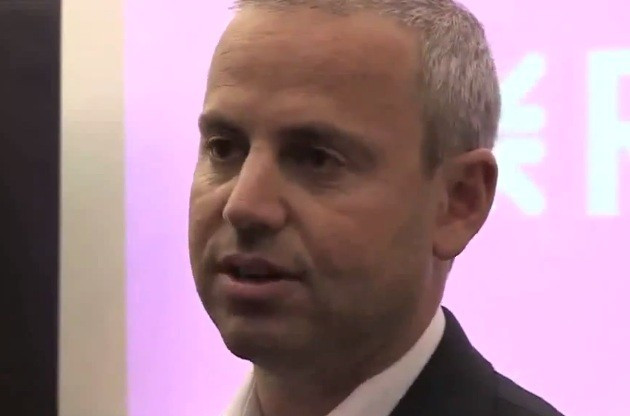 Shoppers are threatening to boycott Ocado after the online supermarket's CEO attended a controversial men-only charity dinner where hostesses were harassed and told to wear "sexy" shoes and black underwear.
According to the Financial Times, whose reporters attended the Presidents Club event at the Dorchester Hotel in London on Thursday, chief executive Tim Steiner was listed as an attendee on the seating plan along with Philip Green of Arcadia Group, Dragons' Den star Peter Jones and numerous financiers. It has not been confirmed that all those listed attended on the night, but IBTimes UK has been informed that Steiner did attend in a personal capacity.
The revelations from the event, where hostesses were allegedly groped and sexually harassed and plastic surgery featured on the auction list as a chance to "spice up your wife", have angered many readers.
Twitter users quickly began asking Ocado for confirmation of Steiner's attendance at the event, threatening to stop shopping with the brand.
Harini Iyengar, spokesperson for the Women's Equality Party, tweeted Ocado saying: "You have delivered my family's groceries for 7 years & I spent £££ with you. This evening I see in @ft "Ocado boss Tim Steiner" was on Presidents' Club guest list, where many hostesses were subjected to groping, lewd comments & propositioned. Should I take my £ elsewhere?"
She added on Wednesday morning: "A lot of people overnight have tweeted me that they are also loyal customers asking the same question. Your customer service is usually excellent, so we are all expecting to hear from Tim Steiner soon, thanks."
A user named Johanna said: "This is so disappointing from @ocado - I've been using them since they first started and I love their service but this is grim...both me and my husband discussed it this morning and I think we'll have to change. Just need to check on attendees from other supermarkets!"
Michael Greenwood tweeted the brand asking: "@Ocado do I need to order my groceries elsewhere?" Joanne Hall replied: "Good for you, I've started ditching brands who do not deserve my money." Another user replied that he had cancelled his Smart Pass on Tuesday night after the FT story broke.
A tweet from Ocado to one customer on Twitter on Wednesday morning said: "Good morning, we as the Customer Service team don't have this information so aren't able to answer this. We only deal with online shopping queries. We hope to have more information soon."
However, not all customers threatened to leave, despite their feelings about the charity dinner. Ishan Kolhatkar said: "I too am a multi-year Ocado loyalist and disgusted by this story. Switching would punish the hard working staff far more than their Boss so I'm staying put."
As Steiner attended the event in a personal capacity, Ocado declined to comment for this story.