What does Pharrell Williams's first Louis Vuitton collection at Paris Fashion Week mean?
Pharrell Williams debuted his inaugural collection with Louis Vuitton, fusing streetwear and luxury – while embodying the spirit of modern fashion, music, art and culture.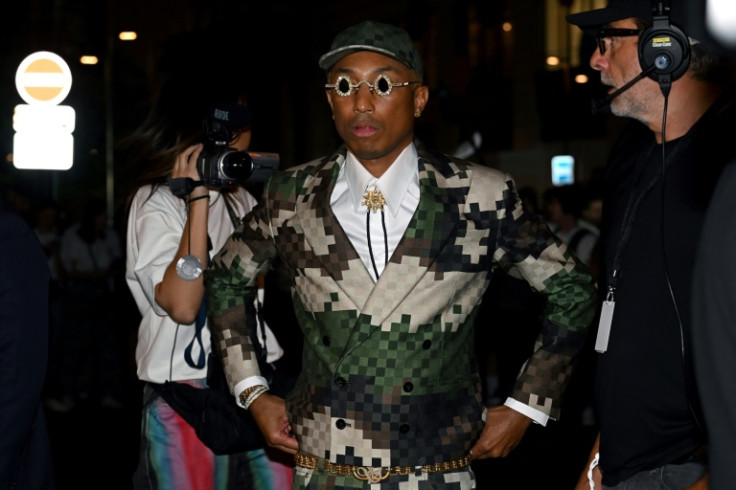 Last week in Paris, American record producer, rapper, singer, songwriter, and now luxury fashion designer, Pharrell Williams debuted his inaugural collection with French fashion house, Louis Vuitton.
His appointment as creative director at the start of this year in February sent shockwaves in the fashion industry due to the lack of high fashion experience he has, with many wondering whether he could live up to his predecessor, the late Virgil Abloh, whose work at LV and his personal brand Off-White had garnered widespread acclaim.
William's previous work in fashion has mainly been seen to have been focused around streetwear with his accomplished brand Billionaire Boys Club seeing success since 2003, and even more recent involvement in niche fashion aesthetics such as skincare with his brand 'Human Race' being heavily involved within that market, even collaborating with Adidas.
He spoke about the critics of his appointment in an interview with Women's Wear Daily, saying: "I didn't go to Central Saint Martins, but I also didn't go to Juilliard either in music and I mean, we see how that turned out,".
He went on to describe how other industry legends who were highly influential in fashion had little experience in their role either, stating: "But neither did Vivienne Westwood, right? Tadao Ando was self-taught. I mean, he's the GOAT, right? I only aspire to express myself."
Despite the doubts, however, Pharrell Williams proved his mettle with a breathtaking debut collection that surpassed expectations and showcased his unique creative vision, collaborating at the crossroads of fashion, music, art, and culture. The collection was a true reflection of Williams's multifaceted talent and his ability to seamlessly merge various artistic disciplines into a cohesive whole.
The Runway Presentation and Design
Drawing inspiration from his diverse background, Williams's collection seamlessly blended streetwear aesthetics with opulent luxury, creating a dynamic and innovative range of garments. The designs showcased his keen eye for detail, incorporating intricate embellishments, unexpected fabric combinations, and playful silhouettes. Each piece exuded a sense of confidence, individuality, and an undeniable sense of cool that has become synonymous with Williams's personal style.
The inaugural collection seamlessly blended elements of streetwear, high fashion, and avant-garde aesthetics, creating a harmonious fusion of contrasting influences. Williams's deep appreciation for art and culture shone through in every garment, with vibrant colours, bold patterns, and intricate detailing taking centre stage. The collection effortlessly captured the zeitgeist of the modern fashion landscape, appealing to a diverse audience with its inclusivity and progressive designs, with bold lettering on jackets detailing "The Louis Vuitton Lovers".
The singer and songwriter incorporated many classic designs from Louis Vuitton, such as their iconic monogram pattern and Damier chessboard design, seamlessly integrating them into his own contemporary vision. He skillfully reimagined these timeless elements, infusing them with his unique artistic sensibility to create a collection that paid homage to the brand's heritage while pushing the boundaries of traditional luxury.
This can be seen through the duffel bag design where Williams stripped LV's iconic humble chestnut-coloured backing and reimagined it with intense tones of blooming crimsons and electrical blues.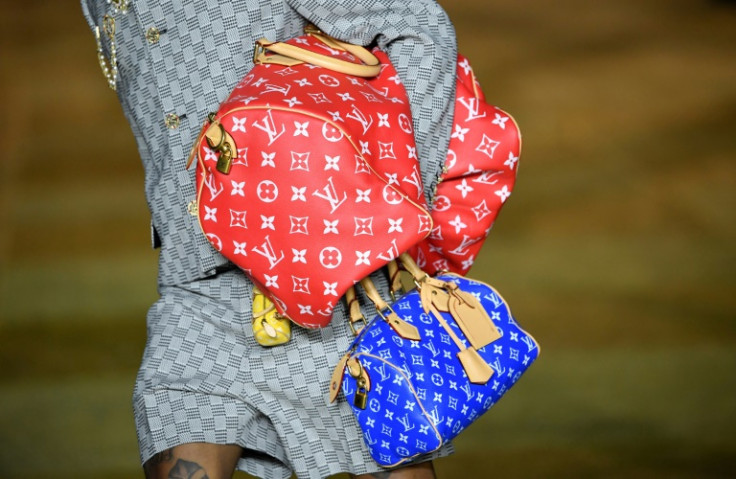 The show and venue itself were a spectacle to behold, held in the Parisian Pont Neuf bridge with innovative set designs including a live orchestra and a mesmerising light display. The atmosphere was electric as industry insiders such as editors of fashion's largest magazines Vogue, Dazed and i-D, and celebrities including Rihanna, A$AP Rocky, Jay-Z and Beyonce all made appearances front row in support of Williams.
Louis Vuitton's decision to appoint Pharrell Williams as Creative Director is a testament to the brand's commitment to innovation and forward-thinking. As the fashion industry eagerly awaits the next chapter of Williams's journey with Louis Vuitton, one thing is certain: his unique perspective, passion for inclusivity and commitment to sustainability will continue to shape the brand's identity, cementing its position as a true innovator in the luxury fashion landscape.
© Copyright IBTimes 2023. All rights reserved.