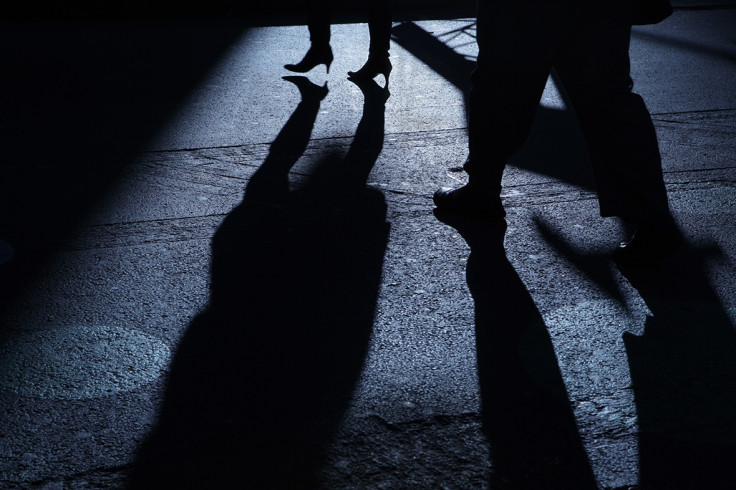 Stalking is one of the most frequently experienced types of abuse, stealing lives, engendering fear and increasing the risk of violence, rape and murder. Yet many continue to have a fixed and faulty view of what stalkers look like, with potentially devastating implications for victims and court proceedings.
Research by the University of Nottingham has found the faces of strangers, acquaintances and ex-partners who were seen as threatening or non-threatening influenced perceptions on stalking behaviour.
Led by Dr Simon Duff, the researchers found non-threatening faces were more likely to be rated as stalkers when they were strangers or acquaintances rather than ex-partners. All of the threatening faces were likely to be perceived as stalkers, regardless of the relationship status. The research will be presented at the annual conference of the British Psychological Society's Division of Forensic Psychology on Wednesday 1 July.
"Although this is just one element of a stalking experience, the results demonstrate that people's perceptions of potential stalkers are biased," Duff said. "As a result, we may be less risk aware when the potential perpetrator does not, facially, seem to pose a direct threat."
He added that the implication of this for a potential victim is they may be "less concerned with and less likely to notice when there is escalation and so be unlikely to respond to increasing threat".
The finding also has potential implications for court proceedings. "If an ex-partner is able to appear non-threatening in court, will they be less likely to be convicted?" Duff asked.
Further research will examine the impact of facial expression on jury decision-making. Currently, only 1% of stalkers are convicted for the crime and there are no sentencing guidelines.
'Stalking is life changing'
Data from the Crime Survey of England and Wales shows up to 700,000 women are stalked each year but the British Crime Survey estimates around five million people experience stalking annually.
Previous research by Duff has shown people tend to expect stalkers to be strangers rather than acquaintances or ex-partners. In reality, ex-partners are likely to be the more persistent and dangerous stalkers.
Laura Richards, CEO of Paladin, a National Stalking Advocacy Service, said: "Stalking is life changing and many victims live in psychological terror, looking over their shoulder, never knowing what will happen next. Many lose jobs, relationships and friends. It can lead to significant financial and social loss.
"The physical and emotional effects can be significant leading to anxiety, sleep disturbances, anger, distrust, eating disorders, self-harm and post-traumatic stress disorder which is often severe and long lasting."
Rachel*, now 29, was 19 when she met her stalker in the pub she worked at in Derby. Over a period of nine months, she received text messages, letters and was followed to her work and home after her stalker found her address on a wage slip.
"I had gone through 15 numbers since he started stalking me," she told IBTimes UK in an interview in April. "I used to have to hide from him. He would stand outside my house for hours at a time, calling my mobile and shouting through the letterbox."
The ordeal has had a lasting traumatic effect on Rachel's mental health. "I was so scared that he would attack me, I felt I was constantly watching over my shoulder for people following me," she said. "I find it very hard to trust anyone, and I still get very nervous when I am walking alone, especially at night. I don't go out as much now, just in case I bump into him."
* Names have been changed to protect the victim's identity.