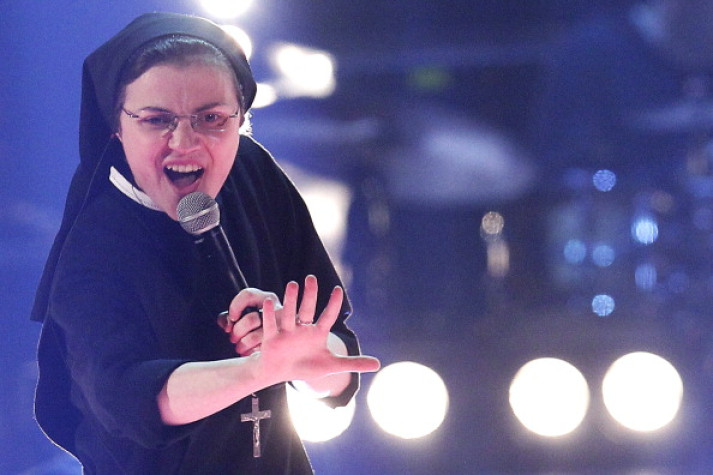 A Belgian man has been arrested for stalking, after he ambushed Italy's superstar singing nun outside her convent in Milan, claiming he wanted to take a selfie with her.
The 42 year old had allegedly previously pestered Sister Cristina Scuccia with unwanted Facebook posts for months, demanding to meet her.
Given the increasingly obsessive nature of the messages the nun, who won Italy's version of The Voice, eventually reported him to police.
Nevertheless the stalker, identified only by his initials SC, travelled to Italy for the first time in December in an attempt to see her, but reportedly managed only to snap a photo from a distance.
In early June 2015, he repeated the journey and waited for Sister Cristina outside the Ursuline convent where she lives.
As the nun left the premises with a group of sisters, he tried to approach her but was swiftly recognised and police was alerted. The man was subsequently arrested and expelled from the country.
Sister Cristina rose to international prominence last year after a clip of her rendition of Alicia Keys' No One at the talent show went viral.