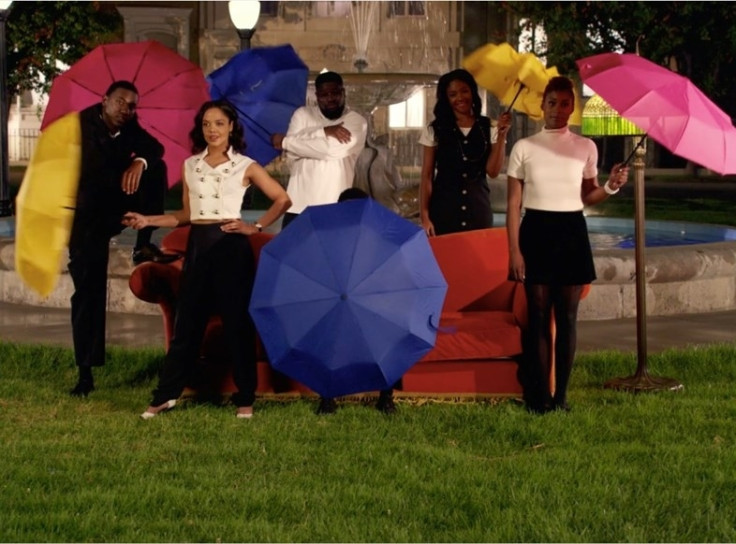 Earlier in August, Jay Z unveiled a remake of hit sitcom Friends for his Moonlight music video which features an all-black cast and now Friends creator David Crane has revealed exactly what he makes of it.
The Friends' re-imagining, shot in Monica's apartment, was directed by Alan Yang and features Jerrod Carmichael (The Carmichael Show), Lil Rel Howery (Get Out), Issa Rae (Insecure), Tiffany Haddish (Girls Trip), LaKeith Stanfield (Atlanta) and Tessa Thompson (Dear White People).
Speaking to The Hollywood Reporter, the showrunner admitted that while he was yet to watch the clip because he 'doesn't have Tidal', he was glad the 90s classic inspired Hov's latest project.
Crane, who produced the NBC show from 1994 to 2004 along with friend Marta Kauffman, said: "I'm just happy that the show is still part of the cultural zeitgeist after all these years."
In the clip, the group act out a few scenes from the season three episode, The One Where No One's Ready, saying the exact same lines as the original cast which was made up of Jennifer Aniston, Courteney Cox, Lisa Kudrow, Matt LeBlanc, Matthew Perry and David Schwimmer.
The video for his song Moonlight, which is from his 13th studio album 4:44, premiered on Tidal at 4:44 pm EST on Friday (4 August).
What initially appears to be the group paying homage to the original series it soon becomes apparent that it is a parody when the cast stop for a break and Carmichael wanders off set to get comedian Hannibal Buress's opinion on the exercise.
The track samples dialogue from Barry Jenkins' 2016 drama Moonlight and also makes reference to the Best Picture debacle at the Oscars with the line: "We got stuck in La La Land".
Watch the Moonlight video here: