What is Gay Conversion Therapy? Electrocution, Nausea-Inducing Drugs and Prejudice - Take Daily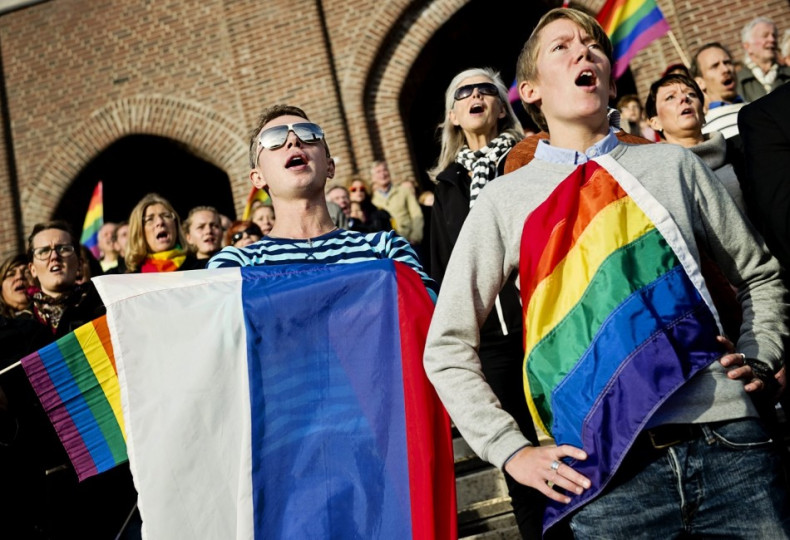 Several states in the US, including New Jersey and California, are making moves to ban the practice of so-called "gay conversion" therapy.
Condemned as ineffective and potentially harmful by the American Psychiatric Association, the controversial process is still prevalent across the US. In 2009, a survey revealed 16% of psychotherapists had attempted to convert homosexual men and women into heterosexuality in the UK.
One of the leading organisations for gay conversion therapy in the US is NARTH, the National Association for Research and Therapy of Homosexuality.
The website states the group is a "multi-disciplinary professional and scientific organisation dedicated to the service of persons who experience unwanted homosexual attractions". As well as therapists, physicians, academics and and church members, "family members and concerned citizens" are able to become members. Essentially, anyone can join for the fee of $80 per year, with an extra $10 if you wish to join a specific division.
In the UK, a quick search in Google unveils a site ambiguously called Reparative.co.uk, which provides information on "reparative therapy". Claiming to recover the "homosexual potential" of an individual, the website reads: "Changing from gay to straight is possible, but because such as change usually involves the whole personality, it can take several years to achieve."
What is conversion therapy?
Conversion therapy, otherwise known as reparative or "gay cure" therapy, is the umbrella term for a type of talking therapy or activity which is believed to alter sexual orientation. Early behavioural modification, according to Douglas Haldeman, a counselling psychologist, involved aversive conditioning techniques such as electric shocks while being shown same-sex erotica.
Such techniques were being practiced in 2004, as revealed in an article in the British Medical Journal, which exposed participants taking nausea-inducing drugs while being shown homosexual images.
Other modern conversion therapies include psychoanalysis and talking, in which participants are conditioned into having heterosexual feelings. This has proved to be equally subversive. Based on the assumption that homosexuality is a disorder, treatment under conversion therapy can be harmful.
Up until 1973, the American Psychiatric Association classified homosexuality as a psychiatric disorder, which was overturned in 1990 by the World Health Organisation. Although homosexual orientation is no longer considered an illness, some organisations still offer "cures" and "treatments" – and some still seek treatment – as a result of the pre-conceived stigma.
How harmful is it?
A spokesperson from the UK Council for Psychotherapy said: "It is exploitative for a psychotherapist to offer treatment that might 'cure' or 'reduce' same sex attraction as to do so would be offering a treatment for which there is no illness."
Along a similar vein, the Royal College of Psychiatrists stated the therapy will simply increase prejudice against homosexual individuals. They stated: "The Royal College of Psychiatrists believes strongly in evidence-based treatment. There is no sound scientific evidence that sexual orientation can be changed. Furthermore, so-called treatments of homosexuality create a setting in which prejudice and discrimination flourish."
However, the process continues across the globe and in some cases, can include beatings and electrocution. In 2011, the LBGTQ forum I'm From Driftwood revealed the story of Samuel Brinton and his harrowing experience with Christian conversion therapy. Brinton was born into a conservative, Southern Baptist family in Kansas.
After coming out to his parents at the age of 12, he was told he had AIDS and had his hands burned while being shown images of men hugging. Brinton explained: "The month of Hell consisted of tiny needles being stuck into my fingers and then pictures of explicit acts between men would be shown and I'd be electrocuted."