The US Air Force has roped in Northrop Grumman and Lockheed Martin to develop their next gen cruise missile system, dubbed Gray Wolf, which will enable the country to make distributed attacks over a wide area.
The idea is to have a missile system that can launch in groups, interact with each other, select targets and overwhelm any enemy defences it encounters on the way.
The swarm of cruise missiles will also be low-cost and modular, so that apart from being outfitted with warheads, they can also carry sensors, electronic equipment, cameras or even decoys to mimic larger aircraft, drawing focus away from their fighters. With their strength in numbers, the missile swarm will bog down any defence tactics and force them to expend a great amount of resources in countering attacks, notes a report by The War Zone (TWZ).
"Lockheed Martin's concept for the Gray Wolf missile will be an affordable, counter-IAD [integrated air defence] missile that will operate efficiently in highly contested environments," Hady Mourad, the director of the Advanced Missiles Program for Lockheed Martin (LM) Missiles and Fire Control, said in a press release.
The modular system will allow upgrades such as efficient engines and more lethal warheads as and when they become available in future, he added. If loaded up with sensors and other data gathering devices, the Gray Wolf can be valuable as disposable surveillance and reconnaissance tools as well.
Seeker heads of the Gray Wolf cruise missiles will reportedly be able to reach its targets despite countering various hurdles owing to its multiple modes and flexibility in operation. These swarms can be expected to face layered enemy defences along its path, which is likely to include electronic disruption techniques from enemies like blocking off incoming course correction data. GPS spoofing, for example is something that the Gray Wolf will need to be immune to, the report notes.
Gray Wolf will first be demonstrated from an F-16 fighter but, the idea is to make it compatible with a wide range of aircraft in the air force fleet, including bombers like the B-1 Bone, B-2 Spirit, and B-52, fighters like the F-35 Joint Strike fighter, F-15E Strike Eagle, and F/A-18s, notes TWZ.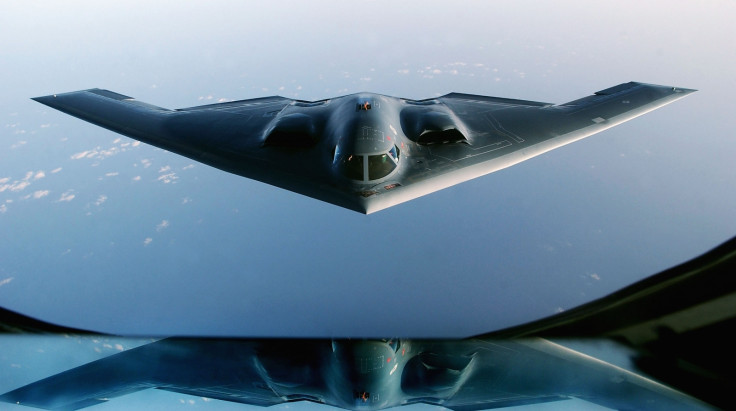 Lockheed Martin has received a contract worth over $110m (£81.33m) to develop the science and tech behind this Gray Wolf project and a similar deal was signed with Northrop Grumman late in December. The US Air Force expects the project to complete by 2024 at the earliest, notes the report.
Apart from a few of the specifics about what they require in this system, the air force have not revealed too many details on their expectations from the new missile system. There are, however, two things that they want — a semi-autonomous system of missiles that can be networked and targeted at enemy sites, and it has to be low cost with a relatively low manufacturing time, notes TWZ.
Considering the rate at which China and Russia are developing their own AI-powered weapons, the US will not want to be left too far behind.