'What a joke': Donald Trump mocked after saying he was going to 'quickly' play golf with Tiger Woods
Trump is staying at his Mar-a-Lago resort in Florida for Thanksgiving.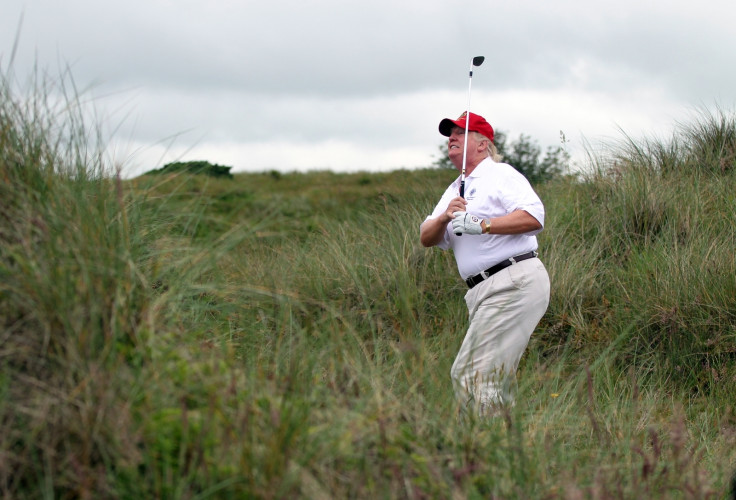 Donald Trump was mocked on Twitter today (24 November) after he gave details of his latest trip to the golf course.
The president tweeted out that he would be "quickly" playing a round with the former champion golfer Tiger Woods at his Florida course close to the Mar-a-Lago resort.
In his tweet, Trump said: "After Turkey call I will be heading over to Trump National Golf Club, Jupiter, to play golf (quickly) with Tiger Woods and Dustin Johnson. Then back to Mar-a-Lago for talks on bringing even more jobs and companies back to the USA!"
On social media he was mocked for his repeated trips to the golf course, something he often criticised Barack Obama for.
Trump is spending time in his Florida home for Thanksgiving and is due to return to Washington in the next few days.
On Twitter, one user said: "Quickly...what a joke...just stay on the course where you can do less damage....you are such a disgrace it is unbelievable."
And Spencer said: "There's no such thing as "quick golf". Maybe you should skip celebrity golf & instead focus on your resignation letter."
Trump has often spent time at his resorts and residences, either at New York's Trump Tower, his New Jersey resort in Bedminster or his Mar-a-Lago resort where he hosted the Japanese and Chinese leaders.