Kate Middleton is a woman of many talents. From her sporting abilities to her impact in the British Royal Family and being a mother to Prince George and Princess Charlotte, nothing seems to faze her.
But the Duchess of Cambridge, 35, has a few more tricks up her sleeve.
It emerged yesterday (15 June) that Middleton and younger sister Pippa's nicknames in school were 'Pip and Squeak' – read why here – and now we've learned another interesting revelation about the duchess.
Kate – who grew up in a village near Newbury, Berkshire with parents Carole and Michael and younger siblings Pippa and James – has a hidden musical ability.
According to the Mail, the duchess is very talented at the flute, but has not ever played in public.
She was a member of St Andrews inaugural Chamber Orchestra and the senior flute group, known as the "Tootie-Flooties."
As well as her musical prowess, the duchess is a sporting enthusiast and shares an athletic past, much like her younger sister Pippa, 33. She was something of a superstar in sports including tennis, hockey, swimming, netball and rounders and general athletics after joining the £13,000-a-year St Andrew's School in Pangbourne, Berkshire, at the age of eight.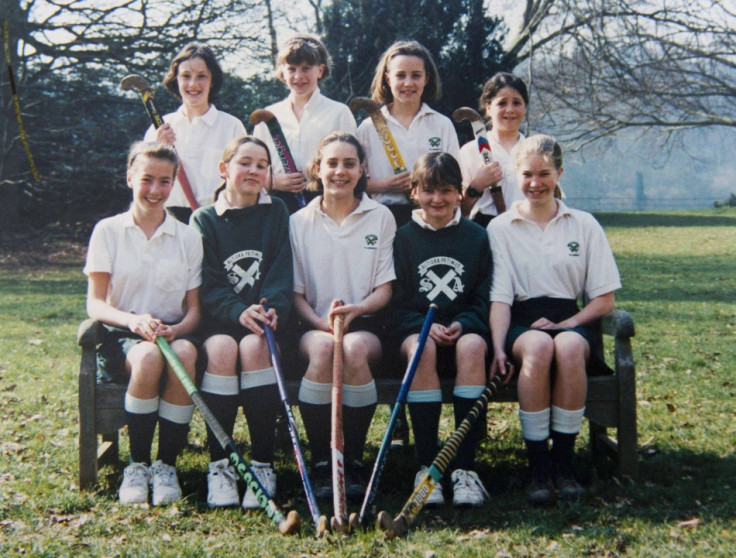 She excelled in drama and took part in plays, while also learning ballet and tap as well as singing. Is there anything Kate can't do?
The duchess enjoyed victories with the under-12/13 hockey team and played goal defence for the under-13 netball team during one of its most successful seasons.
And it looks as though Kate's children may be following in her footsteps as George, 3, is already a keen tennis player.
After speaking with Greg Rusedski at Wimbledon last year, he told reporters: "She talked about George, her little boy, playing tennis... He's got a racket and he enjoys playing tennis."