Doctors will stop writing prescriptions for 10 "low priority" products and medicines in a bid to save £128m ($161m) from the annual NHS budget. These include Omega 3 and fish oils, co-proxamol, travel injections and gluten-free foods.
There are proposals to extend the initiative to other "over the counter" items such as sun cream and cough and cold remedies.
Many of these products are cheaper than the £8.40 flat rate NHS prescription charge but that will be little comfort to the 10% of adults entitled to free prescriptions.
Clinical Commissioning Groups (CCGs), the bodies responsible for spending the largest chunk of the NHS budget, drew up the initial list of items that will now be reviewed by NHS England. It likely that will be withdrawn from prescription in the near future.
Dr Graham Jackson, co-chair NHS CCGs said: "We need to be honest with the population – the NHS can and does provide high quality cost effective care, but our ability to continue to do so will be restricted if we can't prioritise those areas which will get the best outcomes for patients, whilst getting the best value for our limited NHS budget."
The NHS has been charged with making £22bn of efficiency savings by 2020/21. In turn, the government has pledged an extra £8bn a year to plug a projected £30bn funding gap. NHS chief Simon Stevens clashed with Theresa May earlier this year over whether the government were keeping up their side of the bargain.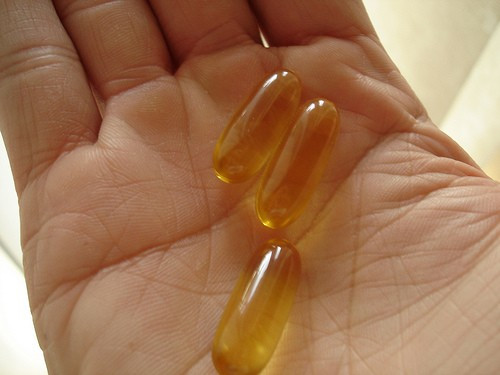 What medicines are being taken off NHS prescription services?
The 10 products included in today's (28 March) announcement and the amount of money their withdrawal is expected to save each year are:
Co-proxamol (£8.32m). The painkiller was withdrawn in 2005 due to safety concerns at the end of 2007 though there remains some prescribing of imported co-proxamol at an inflated price.
Omega 3 and fish oils (£5.65m). Evidence of their effectiveness is weak. NICE recommend against prescribing for primary prevention of cardiovascular events.
Some gluten free foods (£21.88m). These are readily and inexpensively available in supermarkets unlike in the 1960s when they were first prescribed. Many carbohydrate foods are naturally gluten free, such as potatoes and rice. The cost to NHS greater than if bought directly by the consumer.
Travel vaccines (£9.47m). Only a small number of vaccines are allowed on NHS but many practices still prescribe.
Lidocaine plasters (£17.58m). There is limited evidence that they effectively treat post-herpetic neuralgia. NICE do not recommend.
Rubefacients (£6.43m). Evidence does not support the claim that these treatments relieve acute or chronic musculoskeletal pain. There are additional potential savings in terms of reduced GP appointments which are not included in the £6.43m figure.
Liothyronine (£30.93m). A high cost and unsupported treatment for an underactive thyroid. The vast majority of patients controlled on much cheaper Levothyroxine.
Tadalafil (£10.51m). An expensive alternative to Viagra with no evidence of superior effectiveness.
Doxazosin MR (£7.12m). The MR (modified release) version of Doxazosin is more expensive than standard release but both are taken once a day.
Fentanyl (£10.13m) – Used for breakthrough pain in palliative care. It is much more expensive than morphine but evidence of its superiority is very limited.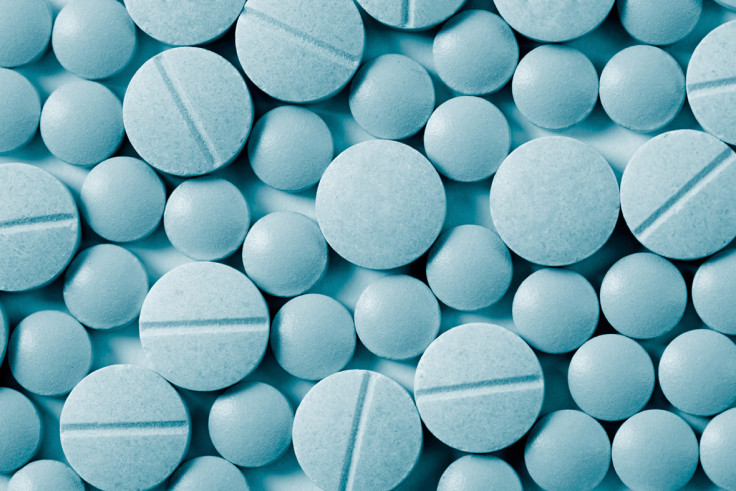 What medicines can I still get on NHS prescription?
Just 10 products will be taken off the NHS prescription listings (see above). The vast majority of medicines that your doctor currently prescribes are, and will remain, unaffected. These include:
Painkillers. With the exception of co-proxamol, which had been largely discontinued in the UK, painkillers will still be available on prescription.
Cough, cold and flu remedies. For now these "over-the-counter" products will still be available from the NHS although CCGs have identified them as potential targets for future cuts.
Antibiotics. Oral antibiotics such as oxytetracycline will continue to be available with prescription.
Viagra. The "little blue pill" will still be available on the NHS.
Antidepressants. Prozac and other antidepressants will not be affected.
Asthma. Remedies for children and adults with breathing problems will continue to be available, including Ventolin.
Acne remedies. Pharmaceutical acne creams and oral medicines for acne are not part of the proposals to be cut.
Statins. Cholesterol reducing statins used to treat angina and heart disease are not a "low priority" treatment.