Conor McGregor was unable to "shock the world" but did give a spirited display in his loss against Floyd Mayweather on Saturday night (26 August).
McGregor started off as the more active fighter and did land a few jabs in the beginning of the bout. However, he started to tire before Mayweather gathered momentum and overwhelmed the Irishman.
By the 10th round, McGregor was clearly running out of steam and unable to defend himself as Mayweather was unloading, resulting in referee Robert Byrd stopping the fight and giving "Money" his 50th professional boxing victory.
But what next for the "Notorious" now that the Money Fight is officially over?
Many fans, particularly from the MMA world, were scared that this might be McGregor's final fight based on the massive purse he would be taking home.
However, UFC president Dana White, McGregor's head coach John Kavanagh, manager Audie Attar and the fighter himself have either hinted or implied that he will continue competing in MMA as it's what he loves to do.
The most likely scenario is defending his UFC lightweight belt, with a fight in December said to be the Irishman's ideal date for a return to the octagon. McGregor, though, has also spoken about conquering two sports and the benefits of having many options when it comes to the fight game.
So with that said, here's a look at some possible contenders for McGregor's next bout.
Winner of Tony Ferguson vs Kevin Lee interim title bout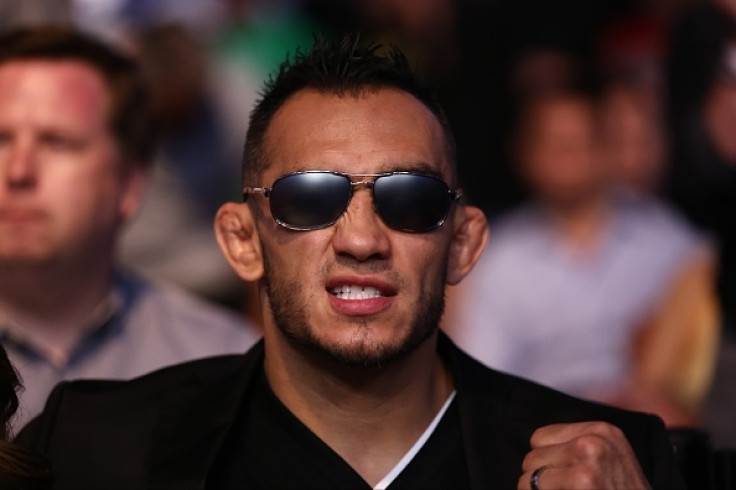 Ideally, McGregor should face the winner of the interim title bout scheduled for UFC 216 on 7 October. Number two-ranked Tony Ferguson (22-3 record in MMA) will take on number seven-ranked Kevin Lee (16-2 record in MMA) for the interim belt which all but guarantees a shot at the lightweight champion.
Ferguson, regarded as a fighter who could give McGregor plenty of problems, wants a title fight ever since his interim title bout with Khabib Nurmagomedov was called off for UFC 209 in March.
"El Cucuy" has also repeatedly called for McGregor to "defend or vacate" his title and will no doubt risk a short lay-off if he were to win and fight two months later for a shot at the belt in what is definitely one of the dream fights in the lightweight division.
Meanwhile, Lee has quietly been on a five-fight win streak and will be looking to make it six in the biggest fight of his career.
With a UFC card planned in his hometown of Detroit in December, Lee has spoken about having a short lay-off too and fighting McGregor two months later on home turf if he were to beat Ferguson.
An additional narrative is that the "Mo Town Phenom" sometimes trains out of Mayweather's gym in Las Vegas and notably claimed before Saturday's event that he was capable of killing the Crumlin native in a "real fight".
Paulie Malignaggi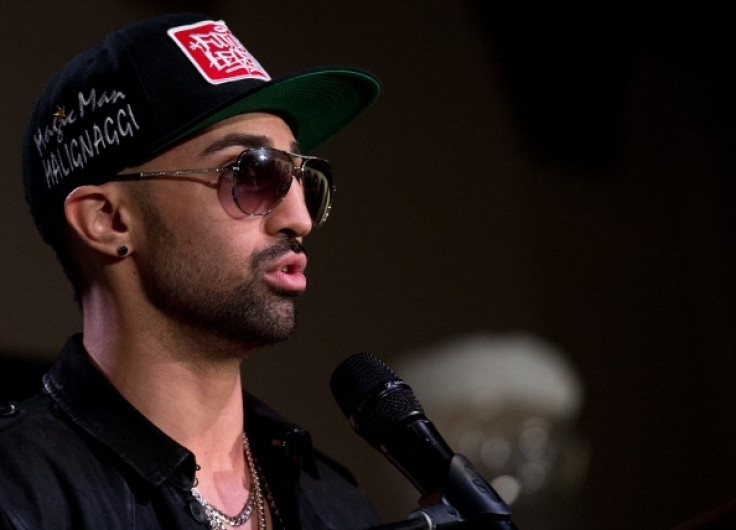 Despite his loss to Mayweather, McGregor could still continue his venture into the boxing world by taking on Paulie Malignaggi.
The two already have a natural feud with each other following their sparring controversy, and given that McGregor had good moments in the leaked footage released by White, there is arguably a much higher chance of the Irishman defeating Malignaggi in a boxing match.
Whether that pans out depends on a couple of factors, though.
Malignaggi would have to come out of retirement and, even if he does, "Magic Man" is far from the draw that Mayweather is. McGregor will not earn as much against him than against another potential boxing opponent if he were to keep fighting in the ring.
There is also the fact that McGregor claims to have outclassed Malignaggi in sparring while White stated that he had nothing to prove to the former WBA welterweight champion.
However, anything is possible in the fight game.
Khabib Nurmagomedov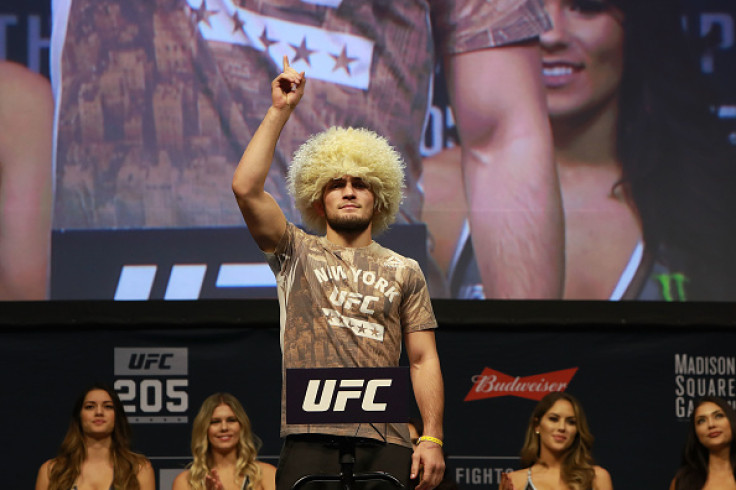 While it does not make sense for Khabib Nurmagomedov (24-0 record in MMA) to fight McGregor next with an interim lightweight title fight approaching, crazier things have happened in the UFC.
Nurmagomedov vs McGregor is arguably the biggest dream fight for MMA fans and has all the makings of a huge, money-making rivalry.
"The Eagle" has already called out McGregor following his UFC 205 win over Michael Johnson, while the latter has recently spoken about his interest in fighting Nurmagomedov in Russia.
The timing also makes sense — especially if the winner of the Ferguson vs Lee fight won't be able to fight after a short lay-off — as the unbeaten Dagestan native was targeting a return to the octagon in November with McGregor planning to fight a month later.
It remains to be seen whether Nurmagomedov will be able to make the fight, given his history of pulling out as well as the fact that he was not ready to face Ferguson in another interim title bout.
However, Nurmagomedov definitely looks up for it as he issued a challenge on Instagram right after the fight.
Nate Diaz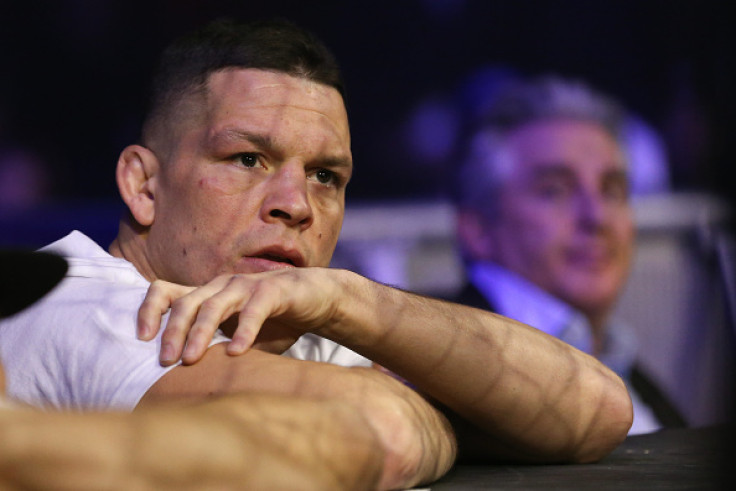 Another likely option is the long-awaited trilogy fight between McGregor and Nate Diaz. It was Diaz who shocked the world when he submitted the 29-year-old at UFC 196 in March 2016, handing McGregor his first defeat in the UFC.
In their highly anticipated rematch at UFC 202 in August 2016, McGregor took round two, winning via majority decision before going on to win the lightweight title three months later.
A third meeting between the duo would settle the score. It would not only be a massive fight, but also the UFC's most lucrative option right now in terms of pay-per-view buys and revenue.
Diaz (19-11 record in MMA) has not fought since their UFC 202 encounter and seems to be waiting for McGregor's return to the octagon, with the Irishman recently stating that a trilogy fight is one of his options.
"Things always form," McGregor told reporters after the final press conference in Las Vegas.
"Fighters come and rise and create hype. We'll see. There's many options. I have a trilogy fight in waiting also, which would be a big fight."