As the world continues to witness the effects of climate change and rising population, a group of researchers have devised an artificial method to produce healthy crops at a faster pace. The technique, called speed breeding, uses enhanced LED lights in simulated conditions and can accelerate wheat production threefold.
Conventional field-based production revolved around growing one or two crops every year in appropriate weather conditions and then selecting the best seeds from those plants. The methods have done quite well so far, but moving ahead, rapidly-changing climate and a limited amount of arable land would trigger the need to increase production to feed rising populations.
In such a situation, speed breeding should offer a reliable and cost-effective solution. The technique, which is inspired by Nasa's method of producing food during space missions, accelerates crop production.
The plants are placed in a simulated growth environment – a glasshouse – where LED lights optimised for photosynthesis induce growth in them 22 hours a day.
Researchers from the John Innes Centre, University of Queensland and the University of Sydney delivered prolific results using this technique. Specifically, they produced six generations of bread wheat, durum wheat, barley, pea and chickpea, and four generations of canola, all in one year. For wheat alone, this was an increase over current breeding methods by three times.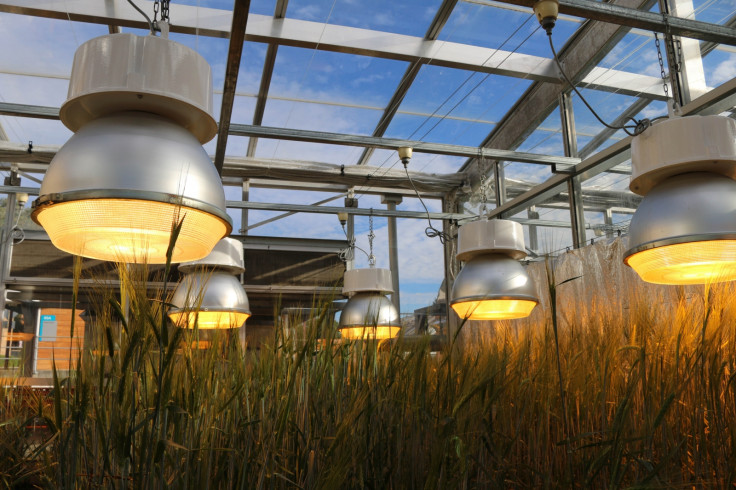 This method is not only faster but also cheaper than current commercial breeding methods that use vapour lamps, which proved ineffective with dull light and a whole lot of heat.
"People said you may be able to cycle plants fast, but they will look tiny and insignificant, and only set a few seed," said study author Brande Wulff, speaking of the quality of their produce. "In fact, the new technology creates plants that look better and are healthier than those using standard conditions. One colleague could not believe it when he first saw the results."
Moving ahead, the researchers plan to use the technique to understand crop genetics, something that could help them understand their shape, structure, when they flower and how they deal with diseases.
"Globally, we face a huge challenge in breeding higher yielding and more resilient crops," Wulff added. "Being able to cycle through more generations in less time will allow us to rapidly create and test genetic combinations, looking for the best combinations for different environments."
According to a recent report by the United Nations, the world population will go up to 9.8 billion by 2050. That would mean the Earth will host around $2 billion more people by then, who will have to be fed.
These numbers could change over the next 30 years, but speed breeding, combined with gene-editing technology, would certainly play a crucial role in ensuring food security for billions of people.
The findings of the study have been published in the journal Nature Plants.