A new smartphone created by Russia's InfoWatch, a collective of IT companies which started out life as a project of cybersecurity giant Kaspersky Lab, will reportedly offer anti-surveillance capabilities to enterprise customers who are concerned about snooping.
The device, branded "TaigaPhone", will cost roughly 15,000 rubles ($260, £192) and is being manufactured by Taiga Systems. The firm is a member of Moscow-based InfoWatch, which is owned and led by Natalya Kaspersky, one of Russia's most prominent entrepreneurs.
"We have created it for the corporate market," Kaspersky said during a Moscow business forum Friday (22 September), as reported by the AFP agency.
A release date was not confirmed, and the firm's website states the device is in the final stages of production.
"Half of all data loss in Russia happens on mobile devices, we intend to fix that problem with the TaigaPhone," asserted company rep Grigoriy Vasilyev.
InfoWatch said that the smartphone will keep users' data confidential, track the location of devices to reduce theft and prevent "information leakage."
According to Bloomberg, the first run of the TaigaPhone, 50,000 handsets, will be made in China and delivered to employees of state-owned Russian companies. It said the phone's internal software has been designed to stop mobile apps from collecting or retaining personal data.
An old, now unused, Facebook page described it as a "totally surveillance-proof smartphone." But in reality, details about the smartphone remain vague.
When it was prototyped back in 2015, Russian state media - which is widely known to spread government talking points and propaganda - said that the mobile device could be made to only permit incoming calls and let users switch off the microphone.
It would "synergise with other tools" designed by InfoWatch, the website RT reported.
Taiga Systems's main mobile security software is called "Taiga Mobile Security" and is currently offered online as a smartphone app. It remains unclear if this will be bundled with the new smartphone – which is believed to run a modded version of Google's Android OS.
"Taiga Mobile Security is the first Russian system to guarantee full protection against spyware and malicious applications, viruses, and data loss," its website claims.
But if it was to be included on the new TaigaPhone, users would be forgiven for voicing concerns about where their data would end up. Its own privacy policy says as much.
To work effectively, the Taiga Mobile Security app lets the company obtain: a list of calls, access to contacts, identification data of the device, location identification, the list of installed mobile applications, access to text messages and access to external storage.
IBTimes UK contacted InfoWatch for comment about a full specification run-down of the upcoming device however did not receive a response at the time of publication.
Furthermore, the firm did not address the elephant in the room – the security services.
Since mid-summer last year, concerns have gradually spiked about Russian government spying – including how it demands that security 'backdoors' be inserted into security software to give its intelligence agencies easy access to stored domestic communications.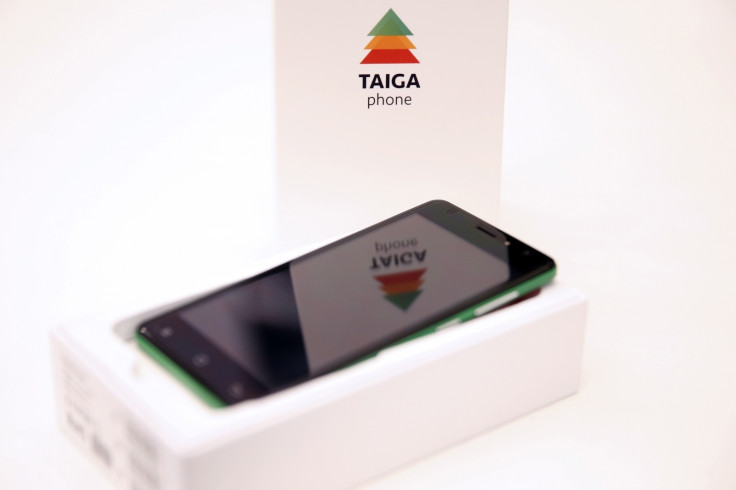 And in recent months – following an alleged Moscow-led influence campaign during the 2016 US presidential election - the American government has been on the warpath against Kaspersky Lab, which is now spearheaded by Eugene Kaspersky, Natalya's ex-husband.
Both Eugene and Natalya are credited with co-founding Kaspersky Lab.
The US government has not released evidence into the public domain, but officials have said that Russian security services may exploit the popular antivirus software to collect data from US citizens or customers. It is a claim which has been long-denied by the company's bosses.
The InfoWatch group, meanwhile, has developed IT security software for more than a decade and now has a presence across Russia, Germany and Malaysia.