An archaic looking catapult used to hurl drugs from Mexico to the US has been discovered mounted to the border fence between the United States.
US border patrol agents last week found the medieval-looking contraption near the Douglas Port of Entry, about two hours southeast of Tucson, in Arizona, after they spotted a gang of men near the border.
In a statement on the US Customs and Border Protection website, officials said they alerted Mexican authorities who approached the crowd, which dispersed when officers arrived.
On arrival, the US agents found two bundles of cannabis weighing a combined 47lb (21kg), which were being prepared to be launched.
The metal catapult, which appeared to be made out of square tubing and a heavy spring, was dismantled on the Mexican side of the border and all of the suspects were able to escape without arrest.
After the incident the US federal agency tweeted: "#USBP agents spring into action dismantling catapult used to launch #Marijuana (Get it?)."
The border fence, under scrutiny in recent months thanks to US President Donald Trump's plan to forcibly replace it with a sturdier 'wall', spans around 650 miles of the 1,100-mile (1,770km) border.
Trump has committed to building an improved border to frustrate drug and people smugglers. Who will pay for the improvements is still up-for-debate.
The drug traffickers have been found using extensive tunnels under the border. In March 2016, authorities uncovered a 380 metre tunnel running from a restaurant in Mexico to a house in California.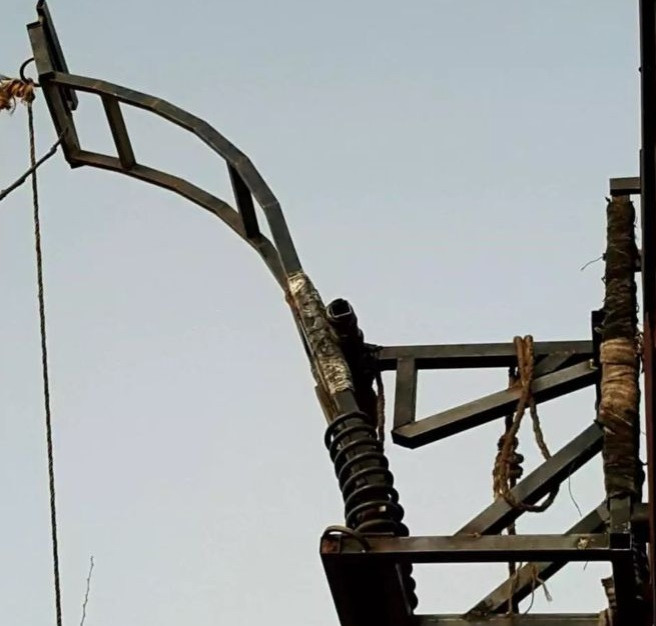 Drug smugglers have used drones, car ramps, and air cannons to transport supplies in addition to more traditional methods, such as concealing large amounts of drugs inside fruit and vegetables.
In January 2017, officers in Pharr, Texas, seized $789,467 (£633,705) worth of marijuana stuffed in more than 34,000 fake limes, using police dogs and thermal imaging.