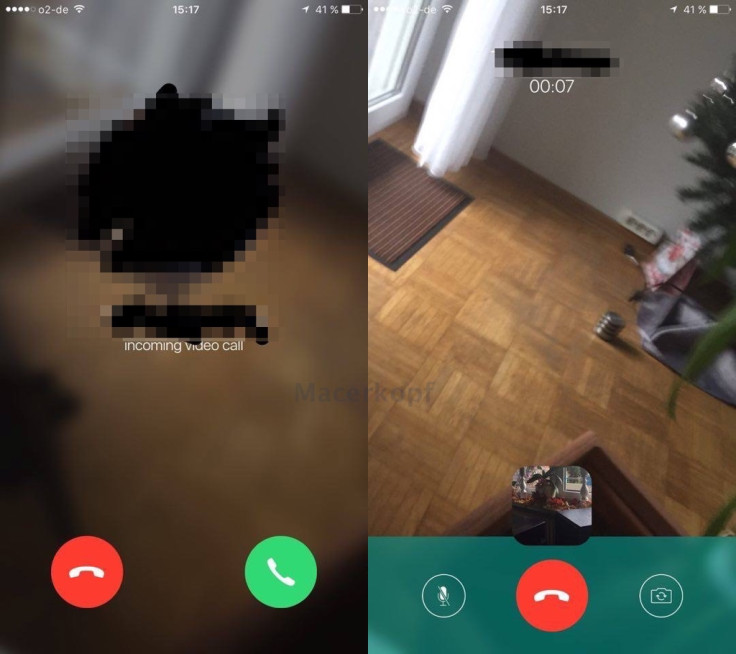 WhatsApp may have started rolling out video calling to some users who claim they could use the feature on their Android devices in beta mode. The feature has been on test mode since last year.
With the video calling feature, WhatsApp will look to take on the likes of Skype, Google Hangouts and Google Duo which was just recently introduced by Google exclusively for video and voice calls.
The feature seems to be available for only those trying out WhatsApp's beta mode version (2.16.318) on Android. If the receiver does not have the beta mode option, the video call will still go through, says Android Police which spotted the rollout.
The UI of the video call is the same as that of a voice call made through WhatsApp where the video of the other person will appear in place of the photo. The call log on WhatsApp will also indicate these calls as video calls with a video camera icon on the right.
To use this feature, choose a contact from your list within the app and tap the call button to choose 'Video call'. If the receiver has the beta version of WhatsApp that supports this feature, the video will appear. If not, you will be notified that your contact needs to update their app. A similar procedure was used by WhatsApp when it introduced its voice calling feature.
As for the public rollout of the feature, there is no clarity when it will come as there has been no update on the WhatsApp Blog since the feature went live on beta mode. Prior to this, the video calling feature has appeared in some other beta modes but never made it to the actual release.