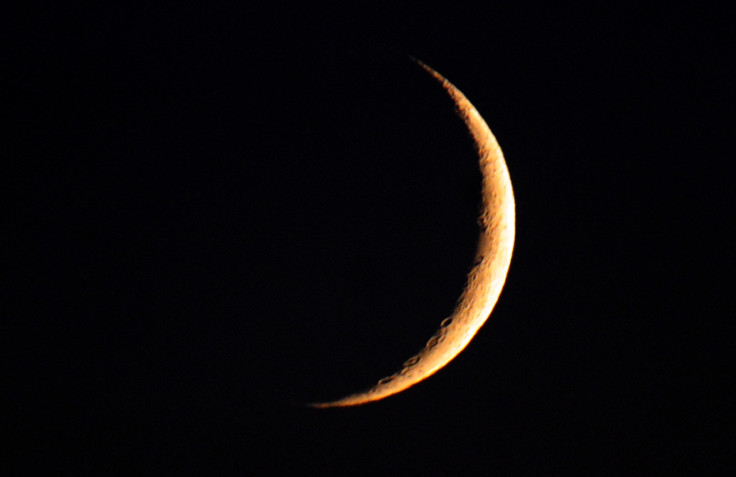 When is Eid?
The world's 1.8 million Muslims are getting ready to celebrate Eid al-Fitr (the "feast of breaking the fast"), which marks the end of Ramadan, the Islamic holy month of fasting.
Because Eid takes place at the same point in each lunar year, the date of the festivity varies on the Gregorian calendar.
When a new moon appears over Saudi Arabia, the long-anticipated feast will begin. This year Eid begins on Sunday 25 June and ends on Monday 26 June.
Where can I celebrate Eid?
There are special celebrations the world over for Eid 2017. The largest event in the UK will take place in Trafalgar Square, London on Sunday 2 July.
Everyone is welcome to the outdoor event, near Westminster, where Malaysian food will be on offer along with kids' activities and live performances from traditional Islamic artists.
London's muslim mayor Sadiq Kahn will be attending. He said: "We've been through an extremely difficult time in the capital – since Ramadan began – from the cowardly London Bridge and Finsbury Park attacks, to the terrible fire at Grenfell Tower.
"In these difficult times, it's been truly inspiring to see how communities have come together in solidarity. Throughout Ramadan, I've joined Londoners from all faiths and backgrounds to break my fast at Iftars across our city. For me, this is what the holy month is all about – sharing time with others and showing empathy for one another."
Events to mark Eid are also taking place up and down the US, with several in New York city alone. The Islamic Cultural Center in Manhattan will host the largest events on both Sunday and Monday.
In addition, the Museum of the City of New York in Manhattan will be hosting an Eid al-Fitr Community Celebration on Monday 26 June from 2-5pm and there will be a Sunday celebration on Long Island, hosted by Tribal Dance and Caravan Coinnection.
In Saudi Arabia, which is home to Mecca, Islam's holiest site, Eid al-Fitr will be marked with public holidays and lavish celebrations.
Preparations are already underway for August's Hajj, the world's largest pilgrimage, which sees Muslims from every corner of the globe travelling to Mecca. It is the religious duty of each Muslim to make the pilgrimage at least once in their life.