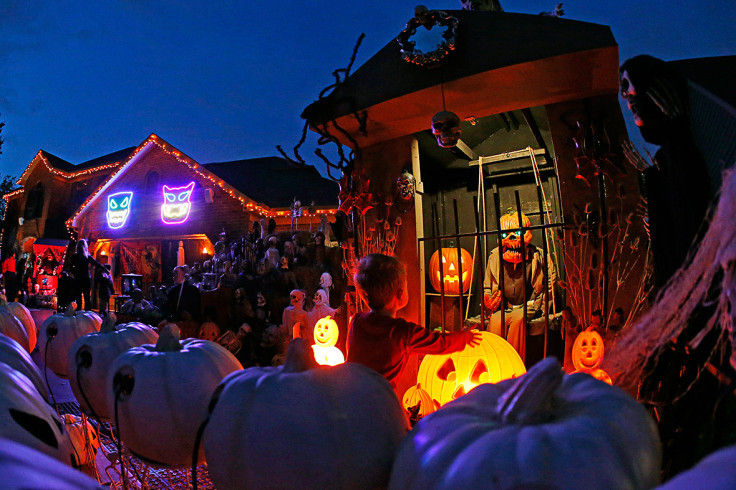 Halloween is celebrated on the evening before the Christian feast of All Saint's Day or All Hallows Day. Every year the day is celebrated on 31 October and this year it falls on Saturday, allowing a weekend full of fun with costume parties, trick-or-treating and carving pumpkin lanterns.
The history of the spooky festival dates back to the ancient religion of the Celtic tribes, who worshipped over 300 Gods, with the Sun being the main God. They also believed in the world of spirits and celebrated two major festivals in a year, Beltane and Samhain or Saman.
While Beltane is celebrated to commemorate the beginning of summer, Saman marks its end and is celebrated as a harvest festival. According to the legends of Celtic tribes, Samhain or the lord of death, overpowers the sun and allows all evil spirits to visit earth on the day of Halloween.
Here is how people celebrate the festival:
Trick-or-treating
Children love this activity, where they dress up in eerie costumes and go door to door seeking for treats (which usually consists of candies) with the question, "Trick or treat?"
This is a chance for them to play tricks on the house members, if the owner does not entertain them with treats.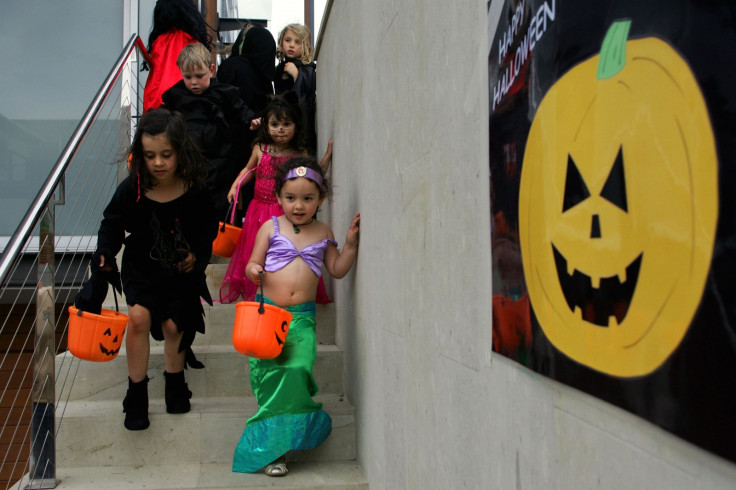 Costume parties
People wait for an entire year for this special day, where they are free to look ugly, fancy or even spooky, best for Halloween themes costume parties. According to legends, wearing masks and disguising oneself as a ghost, helps people remain unnoticed by the evil spirits who roam free on the day.
According to out-of-home advertising website, Exterion Media, 57% of Brits and 64% of Londoners are planning to celebrate the festival in style. A survey done by the website's online urban community, work.shop.play, 58% to respondents admitted that the festival is an opportunity to eat sweets, followed by 57% who preferred to dress up differently.
Around 84% of Londoners believe in traditional scary outfits, including a spider or vampire attire, with only 14% preferring to chose risqué costumes. "We know that Londoners love to be entertained while on the move, so they'll really enjoy seeing all the vampires and ghosts over the Halloween period. Leave your coat at home and show off your costume on the Tube!" Jason Cotterrell, the managing director of Exterion Media, told IBTimes UK.
Jack-o-'Lanterns
People carve scary faces on a ripened pumpkin or turnip and place them at the door steps to save the house from ghosts. However, many see the carved pumpkin light as just another decorative piece during Halloween.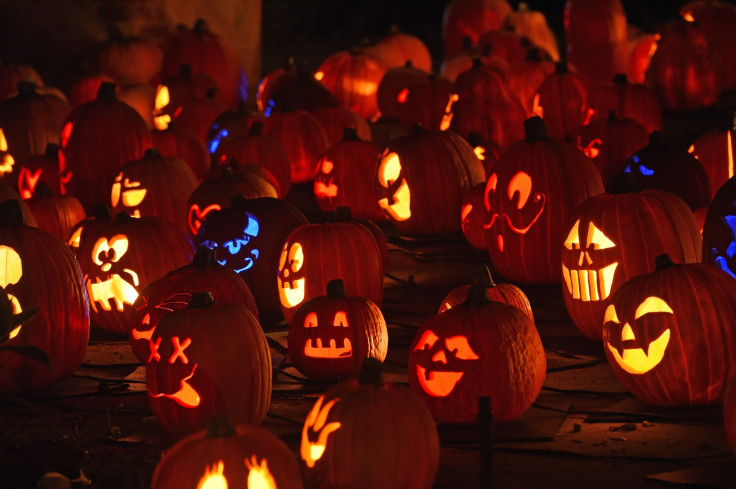 Christians celebrate the day with friends and family by cooking vegetarian foods, which includes candy apples, cider, potato pancakes, mashed potatoes and soul cakes.