When I grow up: Syrian refugee girls' dreams for the future realised in beautiful photoshoots
Adolescent girls flee the conflict in Syria live dangerous and largely invisible lives. Their age, gender and place in society all make them vulnerable to violence, exploitation and abuse. They are often unable to safely access education and health care. They face the risks of early marriage and violence. They may experience harassment and abuse, meaning parents insist they stay hidden indoors to protect their honour.
Many of these girls have experienced the trauma of their country's civil war, losing loved ones and their homes, and are struggling to survive in a new country. Despite their predicament, they still have dreams and ambitions. The International Rescue Committee (IRC) helped a group of Syrian girls living in Jordan to visualise their goals, through the Vision not Victim programme.
The programme helps to give young refugees the skills and support they need to build a better future for themselves. The girls created action plans and drew images that encapsulated their ambition, and then starred in their own photoshoot. Every girl designed and directed her own shoot, posing as her future self — having achieved her goal. Where possible, the shoots were done on location, in actual working environments, so girls could meet people in their envisioned field.
These beautiful photographs were taken by Vision not Victim founder Meredith Hutchison.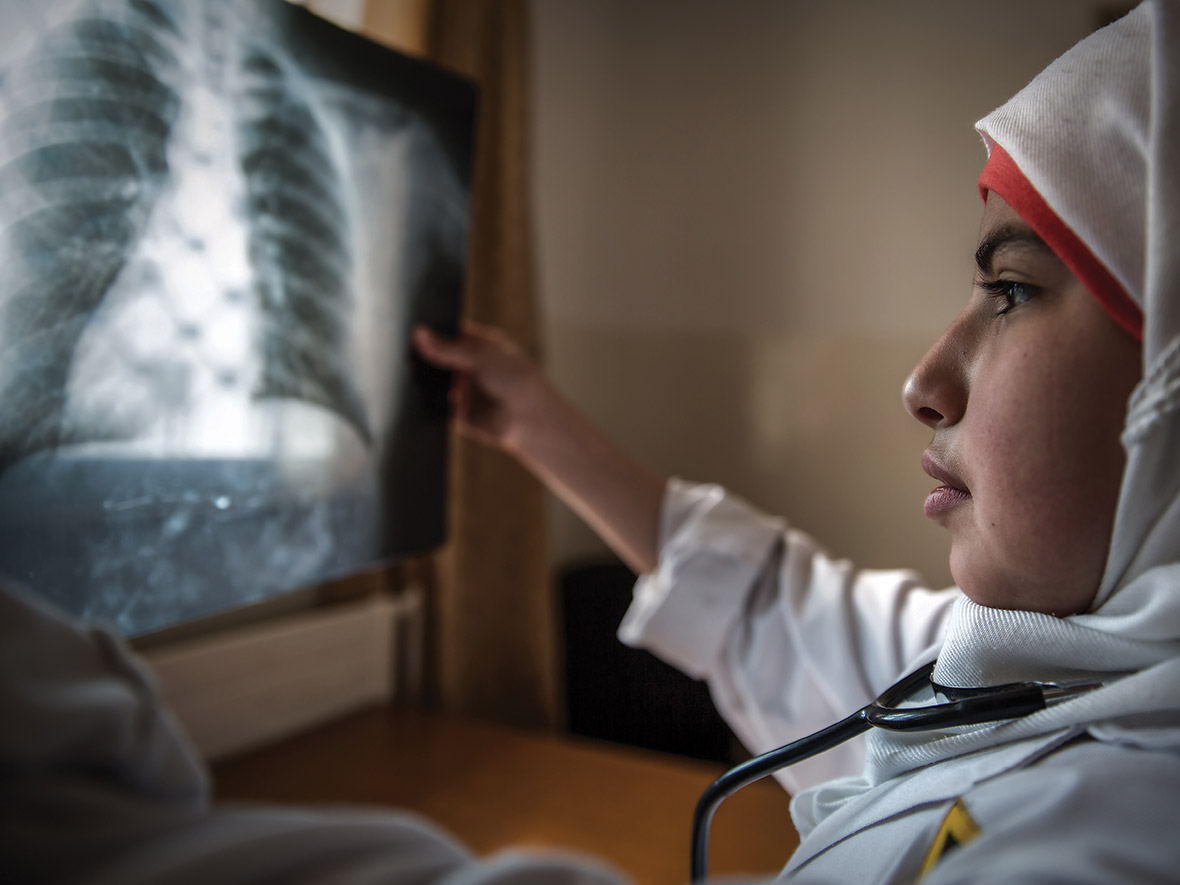 Vision not Victim gave the girls copies of their photographs and assisted in sharing them with family, friends, and their community, challenging perceptions about the power, vision, and potential of adolescent girls. Girls were also supported in using their photographs to spark conversations with peers and siblings, and led other youths through a process of thinking about and planning for the future.
If you would like to find out more about Vision not Victim, or would like to help young refugees, please visit the International Rescue Committee site.