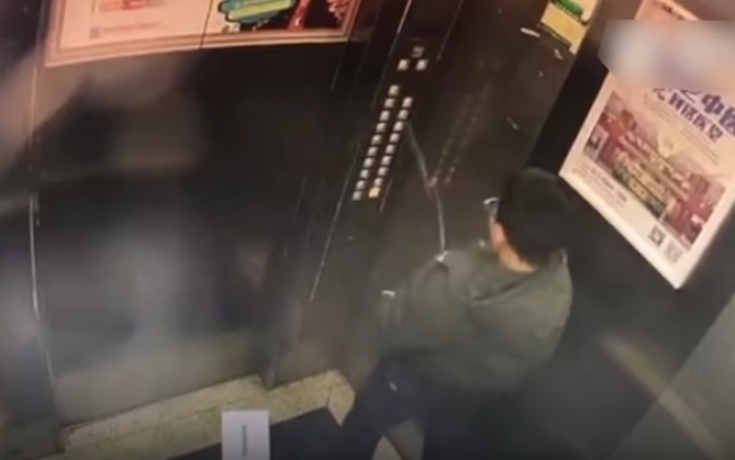 In a bizarre incident caught on camera, a Chinese boy who can be seen peeing on the buttons of a moving elevator gets stuck in it, with netizens calling it "instant karma".
The incident is said to have taken place in southwest China's Chongqing city on Friday (23 February). CCTV footage of the incident, which is going viral on social media, shows the young boy all alone in the elevator unzipping his pants and peeing on all the buttons.
Once he is done, the elevator gets stuck and the lad can be seen jumping in horror.
The boy starts to panic and presses all the buttons as the lights in the elevator flicker and go off.
The video of the incident was posted on YouTube by CGTN and many people slammed the boy for his actions.
One commenter said, "What is he thinking..." while another said, "It's a wonder he didn't get a shock".
A commenter also said, "Most of the time in China I always watch where I step. Now I need to watch where I touch".
Many users also said that, "His parents should be ashamed of how they educated him" with some netizens demanding that the boy's parents pay for the damages.