When will The Big Bang Theory season 11 episode 16 air?
Episode 16 of season 11 is titled, The Neonatal Nomenclature.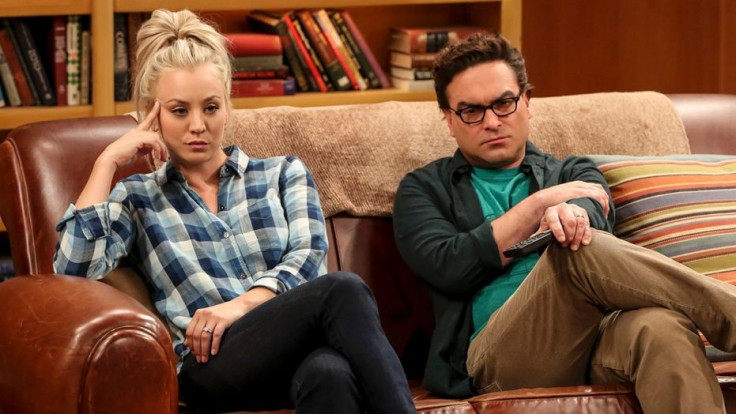 Television's favourite comedy, The Big Bang Theory, had gone on a long hiatus but is set to return with new episodes in March this year.
The previous episode was aired on 1 February and the fresh episode of season 11, featuring some big development for Howard and Bernadette, will air on 1 March at 8 pm EST on CBS Network, after a month-long break.
Warning Spoilers Ahead
Episode 16 of season 11 is titled, The Neonatal Nomenclature, where Bernadette will give birth to her second child with husband, Howard, but not without a few hilarious hiccups.
The official synopsis for the chapter reads as follows:
When Bernadette won't go into labor, all her friends try different tactics to get things started. Also, Wolowitz confronts Bernadette after Amy accidentally reveals she's already chosen their son's name
CBS has also released the plot details for episode 17 of Big Bang Theory season 11, wherein Sheldon Cooper and Amy Farrah Fowler's wedding plans hit a snag, thanks to Barry Kripke.
The chapter is titled, The Athenaeum Allocation, and the official synopsis reads as follows:
Leonard jumps through hoops to help secure the perfect wedding venue for Sheldon and Amy. Also, Bernadette and Wolowitz have a hard time deciding who should stay at home with the kids and who should go back to work.
The show will air its finale sometime in May, and is already renewed for season 12. However, there is a lot of speculation about the show coming to an end after its 12th season.
Johnny Galecki, who plays experimental physicist Leonard Hofstadter on the show, had said at Television Critics Association's winter press tour in Pasadena, California, on 6 January: "The only manner in which the cast has discussed wrapping [The Big Bang Theory] has been that we're all going to be very sad when that day comes.
"But I think at this point everyone's very comfortable with 12 seasons being a good time to go home and see our families."
The show also stars Kaley Cuoco (as Penny Hofstadter), Jim Parsons (as Sheldon Cooper), Simon Helberg (as Howard Wollowitz), Kunal Nayyar (as Rajesh Koothrappali), Melissa Rauch ( as Bernadette ) and Mayim Bialik (as Amy Farrah Fowler).