'This dude is the luckiest': Big Bang Theory star Kaley Cuoco shares adorable pic with Karl Cook
Cuoco gushed, "This day will not be our official anniversary forever, But you will forever be my valentine."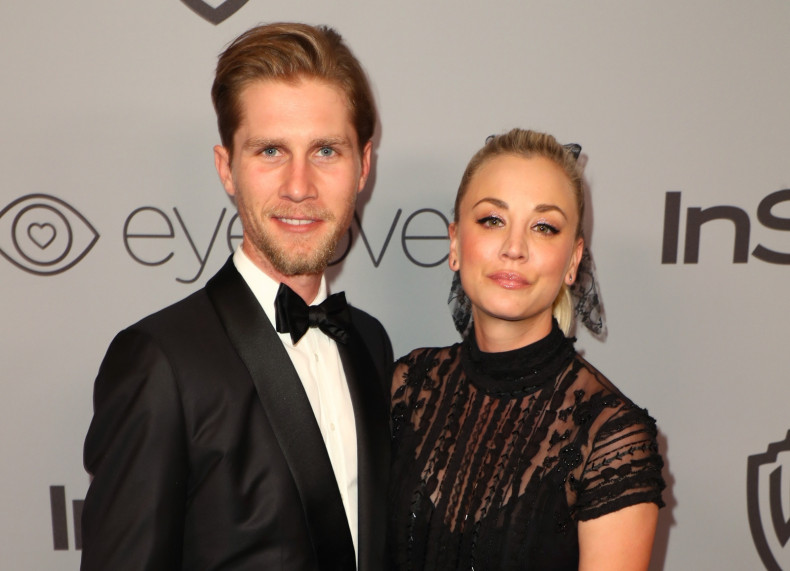 Kaley Cuoco is celebrating Valentines Day with her fiance Karl Cook and fans find it adorable. The Big Bang Theory actress shared photos of them, two years apart, and lovingly compared how their love has fared in all these times.
In the first photo, she is seen hugging Karl, who is sporting facial hair and in the second snap, Cuoco is seen smiling and hugging the cleanly shaved equestrian. In both the pics, they are wearing a white equestrian suit.
"This day will not be our official anniversary forever, But you will forever be my valentine ❤️ @mrtankcook ! Same picture, same smiles, same love with some added facial hair... 2 years apart #kcsquared," The Penny actress captioned the Instagram post.
The actress's fans are loving the lovely Valentine post. One user commented, "I don't care what anybody says, this dude is the luckiest," another wrote, "#kcsquared is so adorable! I am so rooting for you both!! You deserve all the happiness your HUGE ❤ can stand!!"
A fan of the couple called them "cutest couple ever" in the comments section. Many users took the opportunity to wish the engaged couple a very happy Valentine's day.
"Happy Valentine's Day to The Power Couple KC2," wrote one Instagram user, another noted, "Dear Miss Kaley, May You and Mr. Cook Have the Happiest of Valentines Day, and spend it together with Lots of Love and Laughter!"
The professional equestrian popped the question to the CBS star on her 32nd birthday with a surprise dinner date. Cook shared a video of the emotional proposal on Instagram on 1 December, where Cuoco says, "We're engaged!" Karl responds saying, "You still haven't said yes yet," to which she responds over and over again, "Yes! I say yes! I say yes!"
He captioned the Instagram post by writing, "Who knew my prior post was oracular. Well, after nearly two years, I finally got up the courage to ask her to marry me. This is the best night of my life and I think the video shows it is the best night for Kaley as well.....of [course], she said yes!!!!!"
The 32-year-old star also revealed why Cook is the guy for her, to People Magazine. "He's blonde. Figured we'd have really cute blonde babies," she joked at the 2018 Golden Globe After Party.
The Penny actress also gushed that they are very "happy and super excited" about tying the knot. "It feels awesome," she added.
The Big Bang Theory actress who was previously married to Ryan Sweeting for just 16 months, explained, "You just know when you meet the right guy. I mean, sometimes you make a mistake along the way. I think that's a part of life. And now I'm finally going to be settled, and I found the right person, and I'm super grateful for that."