When will Boris Johnson say sorry for his Libya 'dead bodies' comment?
Libyan officials have called on Johnson to apologise and resign from his post.
Fresh calls have been made for Boris Johnson to apologise and resign in the wake of his comments at the Conseravtive party conference, where he said that if Libya "cleared away the dead bodies" it could become the next Dubai.
Speaking at a fringe event, the foreign secretary said he had a "brilliant vision" for the coastal city of Sirte, which is still ravaged by civil war almost a year after it fell from Islamic State's hands. Johnson said: "The only thing they've got to do is clear the dead bodies away and then they'll be there."
His comments were condemned by politicians in Libya and in the UK including some of his own Tory colleagues.
Fayez Seraj, who leads Libya's Western-backed government in Tripoli, said the comments were "unacceptable" and asked for clarification in a meeting with Britain's ambassador to the country.
When asked for a comment, the Foreign Office told IBTimes UK to refer to Johnson's tweets on the matter. Conservative HQ was also approached for a comment but has not at the time of writing replied.
After the comments, Johnson tweeted: "Shame people with no knowledge or understanding of Libya want to play politics with the appallingly dangerous reality in Sirte.
"The reality there is that the clearing of corpses of Daesh fighters has been made much more difficult by IEDs and booby traps.
"That's why Britain is playing a key role in reconstruction and why I have visited Libya twice this year in support."
But Libyan officials have called for a formal apology from the cabinet member. A statement from the foreign affairs committee at Libya's House of Representatives called for "a clarification from the British prime minister and an apology to the Libyan people".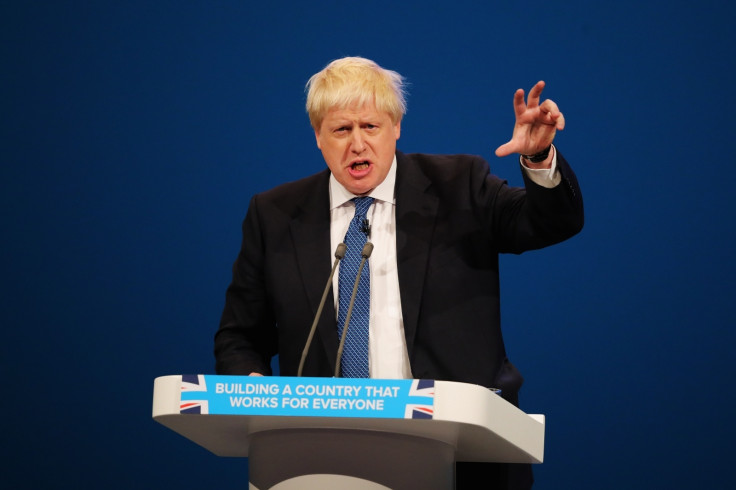 © Copyright IBTimes 2023. All rights reserved.