Theresa May has been interrupted in her keynote speech by an interloper with a P45 form, who has been identified on social media as prankster Simon Brodkin – aka Lee Nelson.
Despite the huge security breach, the PM took the form before Brodkin was escorted from the conference hall.
Theresa May was hoping to give the speech without distraction in what has been a turbulent time for the party, with disagreements over Brexit and the general election shock.
The speech was also hampered by a cough that prevented the PM from speaking at times.
In a final humiliation,the letter "F" fell from the Conservative blue set behind the prime minister, which read: "Building a country the works for Everyone". Then, an "E" also later toppled down while May was speaking.
After she left the stage, a multitude of letters followed leaving the Conservative's slogan indecipherable. Given the haphazard nature of the speech, it was hard not to read it as a metaphor.
Brodkin, known for playing the spoof comedian Lee Nelson, made his way to the stage, dressed in a business outfit to blend in with the crowd.
May brushed off the disturbance saying: "I tell you who I'd like to give a P45 to and that's Jeremy Corbyn."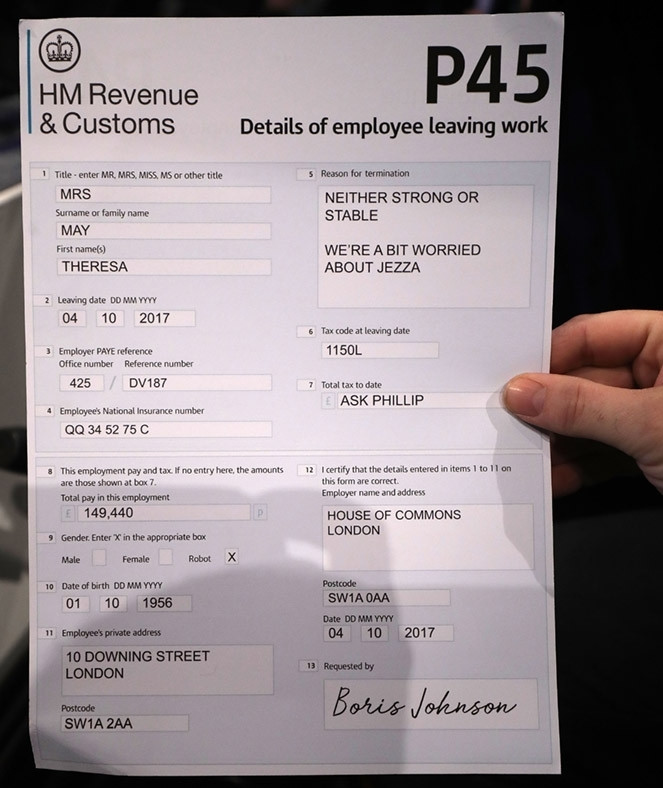 In 2015, Brodkin interrupted a speech given by the then FIFA boss Sepp Blatter by throwing banknotes over him.
Brodkin's most recent prank targeted the former BHS boss Sir Philip Green by rebranding his superyacht as "BHS Destroyer."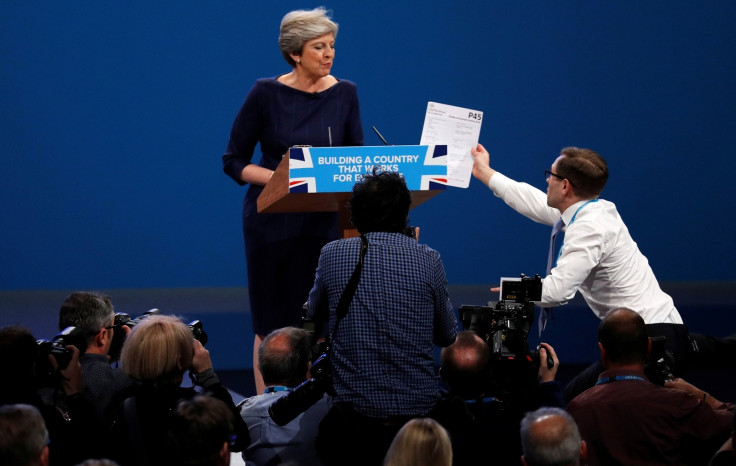 He also threw golf balls with swastikas on them at Donald Trump at a golfing event by the then presidential candidate in June 2016.
In 2014, he attempted to board the England World Cup team's plane, in character as footballer Jason Bent.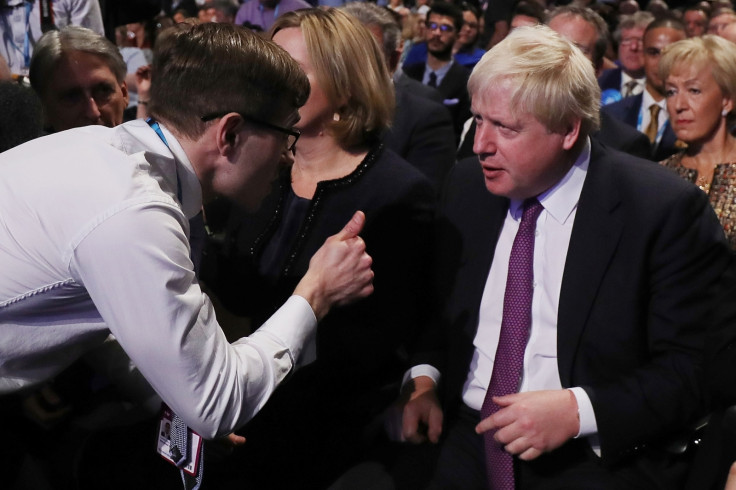 He also recently made headlines for a long-term undercover sting operation that saw him accuse Britain's Got Talent of being fixed.
He also interrupted an episode of The X Factor in 2014, storming the stage during a performance by boyband Stereo Kicks.
Nelson's career reached its peak in the early part of this decade, when he had his own Lee Nelson's Well Good Show programme on BBC2. Lee Nelson's Well Funny People followed on BBC3 in 2013. Both shows were critical failures and heavily criticised for a perceived mockery of the working class.