The new American ambassador to Britain has vowed that people will like the US president Donald Trump when they get to know him.
Woody Johnson, who is the billionaire owner of the American football team the New York Jets, also said in his first speech as ambassador how the US will remain a strong ally of the the UK.
"Many of you do not know the president. I have known him for over thirty years. Our sons were born three days apart in the same hospital. Our relationship is long standing, personal and close.
"And I can promise you, when you get to know him, you'll like him," Johnson told the audience in London's Middle Temple Hall at the annual lecture of The Pilgrims of Great Britain, an Anglo-American friendship society on Tuesday (12 September).
Praising the cooperation between the countries on tackling terror, Isis and working in the G7 and Nato, he used the address to emphasise Washington's commitment to the UK during the process of Brexit.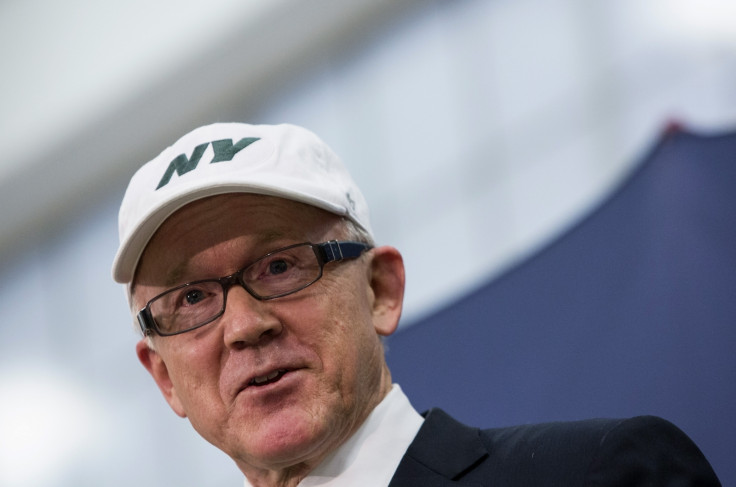 "Britain's decision to leave the European Union takes your country into new territory — but you are not heading there on your own," he said.
"It is in everyone's interest that Brexit be transparent, smooth, and orderly. But whatever the outcome of the negotiations between the UK and the EU, Britain should know you will have a strong and reliable trade and investment partner in America."
Johnson, who is the heir to the Johnson and Johnson pharmaceutical empire, said the both countries held $1tn (£750bn) worth of investment, supported millions of jobs and said that the UK "is always at the head of the line", in reference to a comment by Barack Obama before Brexit that when it came to trade, Britain would be at the back of the queue.
"Our position on Brexit is clear. We want a strong and prosperous UK to remain a leader in Europe, and we want both the UK and the EU to remain strong leaders globally," Johnson said, according to the Telegraph.