Where is Duterte? Philippines says president 'alive and well' amid disappearance from public eye
KEY POINTS
The Philippines President Rodrigo Duterte has been missing in action for the past 6 days.
The presidential palace said its leader was 'just busy with what he really needs to do'.
Rodrigo Duterte, the president of the Philippines, has been missing from the public eye almost for the past one week and rumours are doing the rounds that he might be unwell.
The presidential palace, however, declined reports about his ill-health and said Duterte was "just busy with what he really needs to do" and that he was "alive and very well".
Duterte, who has been dubbed "The Punisher" and "Trump of the East", is known for lining up several meetings in a day, having a busy schedule, and giving lengthy speeches – often several times a day. However, the 72-year-old is keeping a low profile in the recent days and this has fuelled rumours that his administration is hiding something about his health.
"First and foremost, he is alive and well, he is very well, he's just busy doing what he needs to do," presidential spokesman Ernesto Abella was quoted as saying by Reuters on Tuesday (27 June). "As you've seen he's been very much in the public eye but being out of the public eye, that is when he is able to do office work, he signs papers, he reads, he consults, he's actually very busy."
The fact that Duterte has been missing in action especially when his country is undergoing some worst clashes between the troops and Islamist insurgents has raised more questions about his absence from work.
Philippine troops are battling local jihadis aligned with the Islamic State (Isis) group in the besieged Marawi City on his home island of Mindanao, located south of the Philippines.
"The thing that is very important to note is that he is on top of every situation, he is aware of what's happening, he's updated regularly, he reads, he listens and he's quite aware. This is just his working style," Abella added.
Duterte - who will complete one year in office on 30 June - was last seen on 20 June in Iligan City, close to Marawi, in Lanao del Sur province. There he had met the soldiers and evacuees.
Since then, he is missing from any public engagements.
Prior to his latest disappearance, Duterte was also missing from 12-17 June, making his absence during June the longest periods he has been out of the public eye.
Abella said the president was "just resting" during those times. But, during one his public appearances, he hinted that his health was "immaterial", Reuters reported.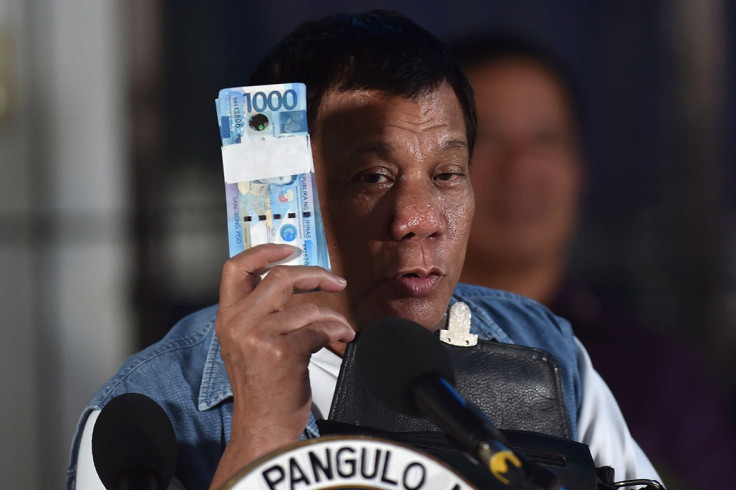 Duterte is reported to have ailments, including back problem, migraines and Barrett's oesophagus, where the cells of the oesophagus grow abnormally, impacting the throat. He also apparently suffers from Buerger's disease reportedly caused by his heavy smoking habit during his younger days.
The firebrand leader's disappearance during the country's Independence Day on 12 June also raised eyebrows.
Local media reports said that the president was supposed to meet cabinet members on Tuesday (27 June). He was also scheduled to attend an event at the Presidential Palace to celebrate Eid al-Fitr, an Islamic festival marking the end of the holy month of Ramadan.
Presidential Communications Secretary Martin Andanar told a local radio that Filipinos should not be concerned.
"The public should not worry. Our president is healthy."
© Copyright IBTimes 2023. All rights reserved.