The Donald Trump administration in the White House is in "disarray", with the president himself creating controversies through his self-contradictory statements on important global and national issues, warned Republican Senator John McCain on Friday (17 February).
The senator from Arizona and a known Trump critic was addressing a Munich Security Conference in Germany when he raised concerns about the world order and America's position in the world order under the new president.
McCain said: "The president, I think, makes statements [and] on other occasions contradicts himself. So we've learned to watch what the president does as opposed to what he says." He also pointed out the recent controversial decisions and statements made by Trump on immigration, security, trade ties and Nato (North Atlantic Treaty Organization) alliance, and noted that not all the leaders in the current administration share Trump's views.
Referring to the resignation of Trump's security adviser, Michael Flynn, over the latter's Russian contacts, McCain warned that Washington was in deep trouble. "I think that the Flynn issue obviously is something that shows that in many respects this administration is in disarray and they've got a lot of work to do," the Guardian quoted him as saying at the conference.
Further, the senator warned that the founders of the Nato alliance "would be alarmed by an increasing turn away from universal values and toward old ties of blood and race and sectarianism".
The founders will also be alarmed "by the hardening resentment we see towards immigrants and refugees and minority groups, especially Muslims"; "by the growing inability -- and even unwillingness -- to separate truth from lies"; and by the fact that "more and more of our fellow citizens seem to be flirting with authoritarianism and romanticising it as our moral equivalent," McCain added.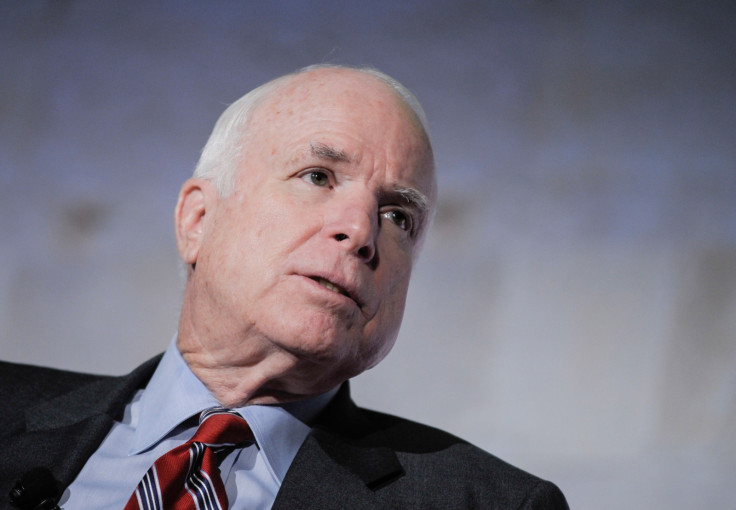 "But what would alarm them most, I think, is a sense that many of our peoples, including in my own country, are giving up on the West, that they see it as a bad deal that we may be better off without, and that while Western nations still have the power to maintain our world order, it's unclear whether we have the will," he said, The Washington Post wrote.
Amid his strong criticism for Trump and his willingness to distance America from international involvement and agreements, McCain explained that not all the leaders from the White House share the same views.
He said: "I know there is profound concern across Europe and the world that America is laying down the mantle of global leadership. I can only speak for myself, but I do not believe that that is the message you will hear from all of the American leaders who cared enough to travel here to Munich this weekend.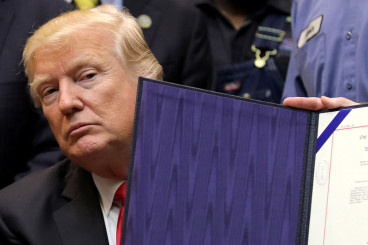 "That's not the message you heard today from Secretary of Defense Jim Mattis. That is not the message you will hear from Vice President Mike Pence. That's not the message you will hear from Secretary of Homeland Security John Kelly. And that is certainly not the message you will hear tomorrow from our bipartisan congressional delegation.
"I refuse to accept that our values are morally equivalent to those of our adversaries," he said, apparently referring to speculation about Trump wanting to forge deep ties with Russia.